Are Your Sales Tools Feature-Rich but Value-Poor?
Significant costs are associated with a feature-rich approach to sales tools and technologies
Most sales reps are forthright about technology and will readily tell you what helps them sell and what doesn't
By starting with a pilot deployment, technology failures are far less expensive than with a failed large-scale deployment
In an effort to increase the perceived value and selling price of their products, software vendors often add several features with every new release. In the software-as-a-service (SaaS) world, new releases can come as frequently as every two or three weeks, making it challenging for administrators and end users to keep up with new features, functions and capabilities.
In many – perhaps most – cases, products have far more features than a single end user can utilize. For example, consider Microsoft Word, which has more 1,200 features and functions. I consider myself a reasonably proficient user, but I'm betting I routinely use less than 10 percent of the product's available features. If the features in a sales tool are not useful to a significant number of users, they can actually be harmful.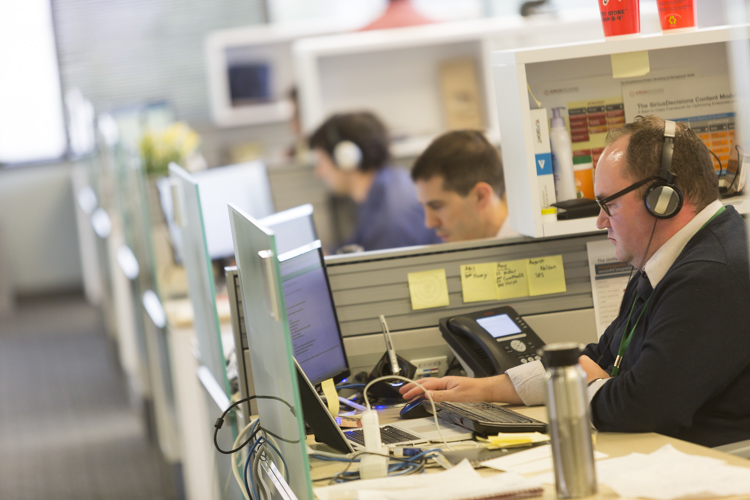 As J. B. Wood, Todd Hewlin and Thomas Lah explain in their book Consumption Economics, "Unused features are not just neutral, they are negative. They degrade the interface and slow adoption of the key features."
When it comes to sales tools and technologies, there are real and substantive costs associated with the feature-rich approach. Sales operations must fund, install, customize, maintain, back up, upgrade and support the software. Sales enablement must constantly update and revise training and use cases. Sales reps and managers who might already be struggling to find value in commonly deployed sales tools must sacrifice valuable selling time learning new ways to complete tasks such as lead management, opportunity management and pipeline management.
Perhaps a little common sense can help change the equation and ensure that new features are useful:
Process before technology. This is a recurring theme at SiriusDecisions, but it continues to hold true. Make sure you completely understand and define the process (e.g. inputs, outputs, roles, responsibilities, timing) before determining appropriate tools and features.
Keep it simple. Yet another tried-and-true suggestion. You can always add complexity as needed. Better to start simple – fewer fields, less data entry, simpler processes – and promote adoption early and often.
Engage the end user. Most sales reps are very forthright about technology and will readily tell you what helps them sell and what doesn't. Whether by using a formal sales steering committee or a conducting informal survey of thought leaders, sales operations needs to engage early and often with end users to ensure technology is adding value.
Start with a pilot. One of the advantages of the SaaS model is the ability to start small and grow. In most cases, initial deployment costs can be kept to a minimum, and any failures with the model are far less expensive than a failed "big-bang" deployment. Start with a control group, validate the processes, gather user feedback and implement a cycle of continuous improvement to ensure value to the end user.
In future posts, we'll explore how technology vendors are beginning to respond to feature overload and the subsequent lack of use. In the meantime, I would love to hear your thoughts and experiences with sales technology.
** Our second annual Sales Leadership Exchange is being held on February 25-26 at the Rancho Bernardo Inn in San Diego. During the Sales Leadership Exchange, attendees will learn about our latest research on the topic of growth, hear how companies like GE, Rackspace and CA Technologies tackle growth issues head-on, and have the opportunity to network with other sales, sales enablement, sales operations and channel sales leaders. We hope to see you there!