A Summit Like No Other: Summit 2017 an Astounding Success by All Measures!
With a theme of "Aligning Priorities to Drive Intelligent Growth," the 2017 Summit boasted over 3,000 attendees!
Amazing networking events, 100 case studies, Jewel, Daymond John and so much more made this an unforgettable event for delegates and sponsors alike
#SDSummit trended nationwide and the new Demand Unit Waterfall was top regional trend on Twitter
With a theme of "Aligning Priorities to Drive Intelligent Growth," Summit 2017, the premier event for B2B sales, marketing and product leaders, kicked off this year with a high-energy opening dance sequence that literally brought attendees to their feet.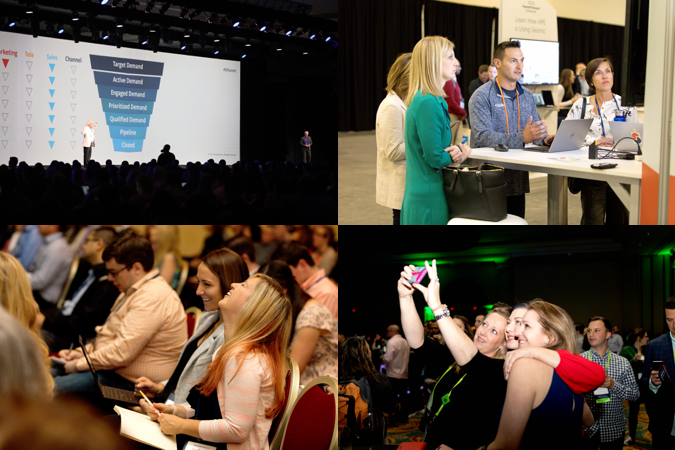 From there, the intensity continued with a deeply inspirational opening day keynote speech from Jewel where she spoke (and sang!) to a crowd of absolutely spellbound Summit attendees. The show-stopping events continued with the debut of cutting-edge research and top-notch networking opportunities and hit a crescendo at the Green Tie Gala with the Counting Crows, and the Titanium Celebration at the Brooklyn Bowl. We wrapped things up with an often hilarious, determined and personal journey courtesy of closing keynote speaker Daymond John. With an impressive showing of 99 sponsors and over 3,000 attendees, plus an agenda packed with more than 100 practitioner case studies – Summit 2017 truly was like no other Summit before.
And not only that – Summit 2017 was a social media force to be reckoned with! #SDSummit was trending nationwide and the new Demand Unit Waterfall (thanks to Terry Flaherty and Kerry Cunningham) was a top regional trend on Twitter. Excited to learn more about this year's event? Read on for our recaps from the absolutely inspiring presentations from Summit 2017:
The Best Tweetable Moments of SiriusDecisions Summit 2017, Day One
Authenticity, Mindfulness and How to Live a Life Uncommon: Jewel Sets an Inspirational Tone for Summit 2017
Accelerating the B2B Revenue Engine
Meet the Newest SiriusDecisions Demand Waterfall!
Making the Transformation From a Product Focus to an Audience-Centric Go-to-Market Model
Navigating by the Stars…the Sirius Way: Building Alignment and Accountability Into an Organization
Are You As Good at Demand Creation As You Think?
Six Components of a Highly Effective Sales Machine
Channel Partner Segmentation: Identifying Emerging Superstars
The Customer Engagement Model: The Secret to a Long-Lasting Relationship
The People's Shark: Daymond John Delivers an Insightful Closing Keynote at Summit 2017
We can't wait to see you at Summit 2018 that will take place at Mandalay Bay in Las Vegas. Please contact us today for more information!
Categories