Balancing the Tech Stack: Austin Users' Insights
SiriusDecisions facilitated a user group discussion with demand creation and marketing operations professionals
Participants talked about which technologies are in their tech stack and why
Hot topics among the group were keeping up with vendors, predictive, IT involvement in purchase decisions and the expense of failure
SiriusDecisions recently held a user group discussion in Austin with demand creation and marketing operations professionals with varying degrees of technology experience from organizations of all sizes. It was a lively discussion and review of what each participant uses for technology enablers in his or her organization. We discussed marketing automation, task/project management, sales prospecting, online communities, analytics and attribution, account-based marketing, predictive, and data sourcing and management platforms.. Participants compared notes on pros and cons of various technologies, offered advice on how to get started, and discussed each organization's primary motivators for selecting the technology stack it has in place today. Particularly salient were the following four discussion points: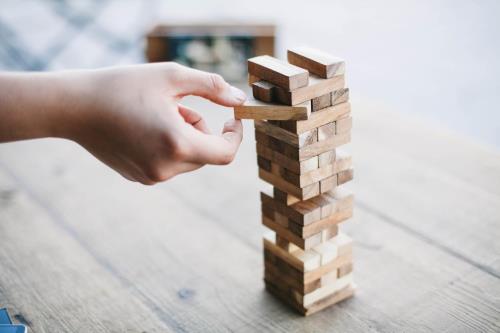 Keeping up with vendors. The sheer nature of technologies mentioned in the discussion inevitably led to commentary about the state of the marketing technology market. One participant commented that the pace of market innovation is too fast – faster than buyers' ability to keep up. Our recent research tells us that marketing technology buyers surprisingly have little loyalty to their providers. Perhaps this buying behavior and constant appetite to try new things creates the space for new vendors to offer the latest and greatest – meaning the buyers themselves are actually driving this pace.
Predictive. Many participants were working with predictive analytics vendors for lead scoring and data augmentation – with varying degrees of success and satisfaction. One participant stated that it's "a slam dunk on ROI in the first year," but wondered if there would continue to be a strong payoff after the low-hanging fruit is gone.
IT involvement. To involve IT or not to involve IT – that was a big debate. While all agreed that making purchase decisions at a team level without the involvement of IT is easier, many organizations represented in the discussion have found ways to embrace a partnership with IT to help translate business requirements into capability needs. Some participants also admitted that having IT involved in purchase decisions gave the team a greater sense of confidence in the decisions being made and helped remove office politics from the business side.
The expense of failure. One participant shared frustration with the decision to enter into a contract with a data provider when the teams were not at the right maturity level to actually leverage the data. In fact, the contract came up for renewal before the organization was able to extract any value from the investment. The organization came up with new criteria for future purchase considerations that require the teams "to be in real pain." Another participant brought up the expense of making the wrong technology decision for an online community. As that organization transitions to a better technology solution, it will have to pay for and operate both technologies for about a year – not to mention manage the expense of retraining internal and external users. The battle wounds of our modern marketing community are real…it would be wise to learn from them.