Battery Ventures Talks Product Management Tech
Historically, product managers have had less designated applications than their counterparts in sales and marketing
This market is growing with new vendors and solutions hitting the market in the last 18 months
However, adoption is still low, with only 13 percent of product managers using these tools, according to a SiriusDecisions study
Unlike their counterparts in sales and marketing, product managers have historically had few designated applications at their disposal. That's slowly changing, as tools designed specifically for product managers become more numerous. However, only 13 percent of product managers reported regularly using such tools, according to a SiriusDecisions study.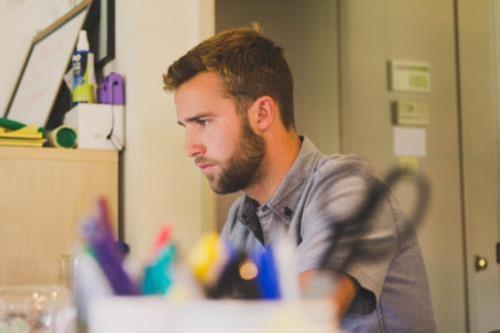 I recently chatted with Neeraj Agrawal, a Battery Ventures general partner, and Logan Bartlett, an associate at Battery, to trace the evolution of the main three types of product-management technologies; make a few predictions about the future of the market; and shed some light on why many product managers have been relatively slow to adopt certain tools designed to help them.
Jeff Lash: What have been the most interesting things happening in the product- engagement and product-management technology space over the past few years?
Neeraj Agrawal: Over the last decade, we've seen many of these technologies start to have some science and data backing their "art."
It's the same progression that happened in marketing and sales. We were investors in the marketing ecosystem about 10 years ago – starting with Omniture*, ExactTarget*, Marketo*, Neolane*, Sprinklr*, Bazaarvoice*, and so on. We also saw that evolution happen in sales and, most recently, in the customer success segment. We were early investors in Gainsight*, a company in that space.
Now, I think product management is about where customer success was three or four years ago in maturity. That's what led us to dive in and make our investment in Pendo*.
Jeff: Where do you see product management technology market in the future? What are some of the trends that companies need to be paying attention to?
Logan Bartlett: As we see it, there are three main components right now: product analytics, product engagement and product management. All are tied together in various forms and ultimately lead to what we've started calling "product success."
The analytics have been around for a while, but were never purpose-built for product managers, who often use tools like Google Analytics and Omniture* – and some even dig through log files to get data.
The engagement tools are definitely more nascent. They emphasize the user experience and usability within the application – and how your customers are actually interacting with it.
As a standalone category, management applications focused on product have been around the longest but have never really taken off to the level that they did in sales or marketing. We'll have to see how that plays out – the applications are at various levels of maturity.
Jeff: For folks who are skeptical of new technologies (and most product managers are still using tools designed for other purposes), what would your response be?
Logan: Over the past 10 years, every type of job has probably moved toward incorporating more data – the mix of art and science. Even for venture capital in the past five years, there have been a lot of data tools built for the ecosystem to make it more efficient.
For product managers, there are definitely ways to become more efficient and know your customers better. In large part, these tools aren't new; they are just things that were done as one-off custom operations in the past. Using software that allows it to be done in a more efficient manner can augment your team and save on resources. Your team's time is valuable.
Jeff: Why do you think systems of record for the actual product-development process haven't caught on much yet? Sales people have their SFA, demand marketers have their MAP, but product managers don't have a single tool for their development process.
Neeraj: People seem to generally buy tools for the execution side of things before the management side. The one exception has been salesforce automation – the management level came in first, and now we're seeing things at the execution level and analysis level.
People tend to first warm up to tools that allow them to do something or understand something before they buy something to manage a process. Ultimately, that breaks down and their management tasks do get centralized. But it's only when you really reach a breaking point that you realize you need a management system.
Jeff: Any other factors shaping the product-management technology market right now?
Neeraj: There are a lot of reasons that the product management technology market is expanding now. There's the rise of subscription billing, which means your customers can leave at any time. There's also the "consumerization" of IT, and the emergence of a generation of users accustomed using intuitive mobile applications. When they go into their legacy systems and see an unusable UI, that is just not sustainable. Another factor is the agile development process – you're always pushing code and getting new features out there.
We don't know if there will be buckets that emerge outside of engagement, understanding and management, but it will be interesting to see if the lines blur. This is going to be a quick-to-mature market.
Note: The conversation has been edited and condensed for clarity and length.
* Denotes a current or former Battery investment. For full list of all Battery Ventures investments and exits, please click here.
Categories