Behind Every Data Problem…
Behind every data problem, there's a process problem – and behind every process problem, there's likely a people problem
First, think about the processes in place to bring data into your systems and manipulate it once it's been captured
Once these processes are identified, think next about who performs those activities
My kids aren't the neatest creatures on the face of the earth. Okay, that's not exactly a shocker – after all, whose kids are neat?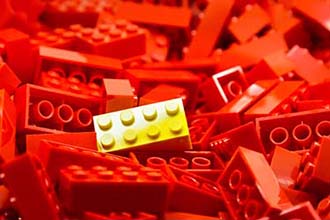 Still, that is little solace to my wife, who gets irritated every time she walks into a room and finds a pile of discarded clothes, a leftover lunch that was sloppily consumed and abandoned – presumably for woodland creatures to find later that night – or a post-eruption volcano of Legos underfoot. Unfailingly, she curses the mess and the scoundrels who caused it and spares no one her… um… passion.
Meanwhile, whether she realizes it or not, my wife is exemplifying the same sort of advanced analysis that sales and marketing operations professionals should apply when digging into data issues (save perhaps for the yelling). How's that for a silky-smooth transition?
Here's the thing: Behind every data problem, there's a process problem. And behind every process problem, there's likely a people problem.
Every contact in your marketing automation platform (MAP) who is no longer at that company, every duplicate account that's floating around your sales force administration (SFA) system, every opportunity record that's missing the connection to its marketing touches – it all comes down to process issues. At the end of the day, it's either people who execute those processes directly, or people who set up the systems that perform those activities automatically.
Therefore, when you're unpacking the multitude of data issues facing your organization, think first about the processes in place to bring data into your systems and manipulate it once it's been captured:
Contact form submissions
List uploads
Manual logging of account activity
Syncing with other systems
With those identified, think next about who performs those activities:
Prospects/customers
Field marketing
Sales reps
Marketing or sales operations
These lists are just examples of what you might find, but this mapping is the beginning of a more rigorous root-cause analysis you can perform to figure out where data goes bad and why.
So, the next time you recoil in agony from stepping barefoot on yet another misplaced Lego brick, let yourself count to 10 and cool down, and then remember: There's a better way of understanding how that brick got there – and how you can be sure that next time it's put back properly into its bin.
Categories