BFFs: Portfolio Marketing and First-Line Sales Managers
Portfolio marketers struggle to interlock with the sales force
The first-line sales manager is an often overlooked relationship
Forging a strong relationship with first-line sales managers provides portfolio marketing with a better perspective and a continuous feedback loop
Portfolio marketers (product, solution, industry, services and segment marketing) spend a significant amount of time interlocking across functions in order to successfully do their jobs. They work closely with product management to improve innovation and go-to-market strategy. They collaborate with multiple marketing disciplines (e.g. campaigns, demand creation, marketing operations, content operations, field marketing) on go-to-market execution. However, there is one function that often remains elusive to portfolio marketers in forging strong interlock: sales.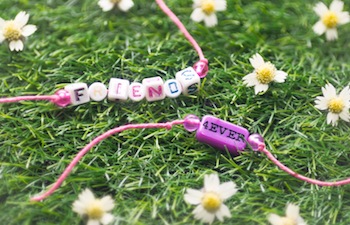 While they have made some strides in establishing relationships with sales enablement functions, portfolio marketers often struggle to build strong relationships on the sales execution side. Having these relationships provides a two-way exchange where portfolio marketers can deliver sales enablement programs and receive feedback from the field. Some relationships go directly to the top, but the chief sales officer often doesn't have time to engage with portfolio marketing beyond annual or quarterly planning exercises or meet with dozens of individual portfolio marketers. Some marketers go directly to the reps on the front line, but relying on anecdotal evidence from one rep is a dangerous approach – especially when you don't know whether that rep is a low, middle or high performer.
Consider another often overlooked source – the first-line sales manager. Think about it: in order to drive better sales enablement programs, portfolio marketers need the inside track on what's going on with sales execution. That means determining what prevents reps from increasing their yield and figuring out how portfolio marketing can help improve reps' productivity. For the following reasons, the first-line sales manager is the best friend a portfolio marketer can have in sales:
They bring the right perspective. The first-line sales manager knows the exact performance of each rep on his or her team. With this not-too-high and not-too-low view, marketers get the right filter on which high-performing reps can provide ideas and inspiration for sales enablement programs. This is also a great way to know which middle-performing reps will be on the receiving end of programs developed from those ideas and inspiration. Knowing which low-performing reps should not be an area of focus is another key perspective the first-line sales manager offers.
They find black-market content. Yes, black-market sales content exists. It's the stuff that the sales team creates on their own to use in place of what marketing gave them – and the first-line sales manager knows exactly where it is. Black-market content can be more effective than marketing-generated content, and that's why it's important for portfolio marketing to be in the know about it. Reps are afraid to show it to portfolio marketing because they don't want to be reprimanded. With a non-confrontational approach and a promise that the primary goal is to drive more sales and not punish people, first-line sales managers will reveal where the good stuff is hidden.
They provide a continuous feedback loop. Once a friendship is established with first-line sales managers, nurture it as a long-term relationship. That means you give to get – maybe a little extra training, the first crack at some new sales content, or picking up a bar tab. What you end up with is a continuous feedback loop where the first-line sales manager will eventually approach portfolio marketing with information and ideas without having to be asked. It also means having a sales team that is ripe for piloting new sales enablement programs and working out the kinks before a full-scale rollout.
Clients in our portfolio marketing advisory service have access to the research brief "Designing Buyer-Centric Sales Presentations that Win" and can schedule an inquiry on this topic.
Categories