CA Automic: Programme of the Year Winner at Summit EMEA
CA Automic transformed their approach to lead nurturing and doubled its nurture program contribution to pipeline
This systematic and granular approach began with looking at the data in a whole new way
The improvement demonstrates the importance of testing, iteration and improvement to ensure organizations connect to the right person, with the right message, at the right time, every time
At this year's SiriusDecisions European Summit, CA Automic was recognised with a Programme of the Year award for the way the organization transformed its lead nurture programme, resulting in a substantial uplift of nurture program contribution to pipeline. The transformation began in 2015, before Automic (a 600-strong provider of business process automation software, headquartered in Austria) was acquired by CA Technologies (one of the largest independent software companies in the world). However, the transformation continued after the acquisition, and continues to evolve and improve.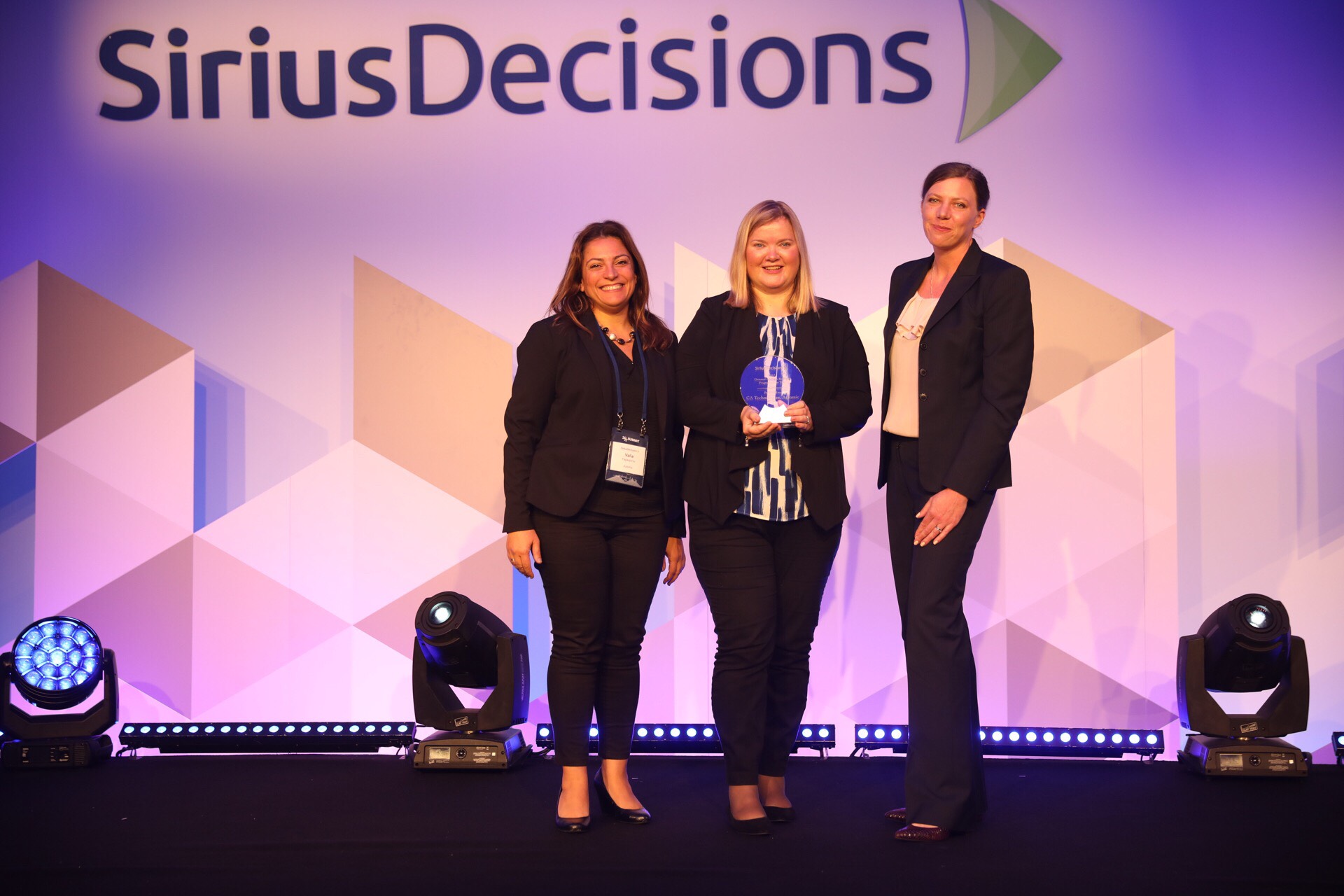 The program was led by Rachel Teare, senior director for digital marketing. When Rachel came on board two years ago, demand creation looked very different. The approach was "one size fits all," the data wasn't in great shape (a lot was purchased), there was a lack of formal SLAs, and there was a heavy reliance on email and events. Rachel and her team rolled up their sleeves and systematically tackled the work ahead.
First, they took a long hard look at their data. They determined how recent and complete it was – did it cover the accounts, segments and personas that were key to the business, and most importantly, how fresh was it?
This enabled Rachel and her team to understand that some accounts and contacts were engaging with the company for the first time, and others had re-engaged multiple times. From this insight, they began to build the first iterations of their nurture program and treat contacts and accounts differently depending on whether they'd engaged before. The initial interactions were a drip nurture program for companies that had already engaged to keep them warm and accelerate them towards closed/won, and a six-touch program for net-new contacts (which included those that hadn't engaged in six months).
The focus in 2016 was all about getting smarter with what they'd built in the preceding year. This involved lots of testing and improving as the team put the Demand Waterfall® under the microscope to understand exactly how they could improve. One of their goals was to improve conversion rates, so they ran several experiments with their six-touch program, testing how conversion changed depending on whether there were five, six or seven touchpoints. They also experimented with the frequency. The first version of that nurture program featured monthly touchpoints; they found this wasn't often enough, so they tried daily. This worked well in the United States but was not as successful in Europe. Therefore, after further testing, they settled on weekly touchpoints, which produced the best results.
The team also realized they needed to address their reliance on email and events, and optimize their channels to align to how their target audience consumed information to inform the decisionmaking process. To this end, they introduced search engine optimization, pay-per-click and social advertising into the mix.
This all worked well and was producing good results, but Rachel and her team wanted to take it further in 2017. They knew that to get the results they wanted, they had to target the right persona with the right message at the right time – and get this right every single time. They then focused their attention on the breadth and depth of their personas. In particular, they wanted to understand what business initiatives fell within their domain of control, how they were measured, what barriers they faced and what their reasons to buy were.
Their efforts allowed them to introduce persona-based questions into a third nurture flow, asking questions that would allow targets to self-nurture, and receive the most relevant communications based on the targets' answers. The results have been impressive:
Database health has improved by 60 percent
Web page conversion has risen seven-fold
Marketing qualified leads (MQLs) increased by 57 percent in the first half of 2017 compared to the same period the year before.
Velocity from MQLs to sales accepted leads has improved significantly, moving from 81 days to just five. This was due in part to the new SLAs that have been agreed on with sales, but also because of the improvement in the quality of those leads.
All of these individual improvements produced a significant improvement to marketing contribution to pipeline, which has more than doubled (up 44 percent in 2016, and 77 percent in 2017). Some key takeaways from the approach Rachel and her team took are:
Start with the data.
Don't try and transform everything in one go – break it down into manageable pieces.
Take an audience-centric approach and focus on who they are and what they need – not what you want to sell to them. Use this approach to inform your content, approach and channels.
Most importantly, test everything, iterate and improve it, and then test it again! Keep going until you get the desired results.
Categories