Channel Takeaways From the SiriusDecisions Sales Leadership Exchange
This session described how to operationalize the SiriusDecisions Route-to-Market Decision Framework to reach growth objectives
Many of our discussions with clients reveal that they often miss one, if not several, critical steps
By leveraging the Route-to-Market Decision Framework, companies can avoid these pitfalls
For two years in a row, my colleagues and I have had to explain to our spouses why we MUST fly to sunny, warm California in the middle of winter to attend a company event! However, this year, even though the SiriusDecisions Sales Leadership Exchange (SLE) was held at Rancho Bernardo in San Diego, which averaged 75 degrees each day we were there, we really didn't need to work too hard to make excuses for escaping the icebox temperatures back east. In its second year, the SLE has established itself as one of the only places where B2B sales leaders can catch up on best practices in sales enablement, sales operations and channel sales; learn from each other; and learn from SiriusDecisions analysts on how high-performing companies operate.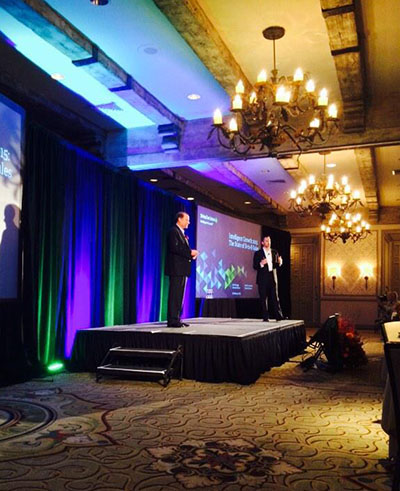 I had the opportunity to join my colleague Stephanie Sissler at SLE to introduce a new model that companies can use to determine which routes to market they should choose to reach their target customers. Our session described how companies can operationalize the SiriusDecisions Route-to-Market Decision Framework to reach their growth objectives by following a four-step approach:
Situational assessment. First, take note of your company's current situation. Conduct a situational assessment that examines product, company, competition and market to determine what balance of direct and indirect channels your company can support.
Focus on the customer, not the partner. Even though your instincts tell you to start shopping for partners, wait. Not until you factor in customer needs (e.g. why they buy, how they buy, their preferences) should you start recruiting partners.
Develop an ideal partner profile. Armed with data that shows you what buyer and partner requirements should be addressed, develop a profile for your ideal partner. Consider using the six C's: coverage, compatibility, capability, creditworthiness, capacity and commitment.
Determine channel scale. If you need to manage a large number of partners or cannot support partners directly, consider the role a distributor can play in your program. These traditional pick, pack and ship companies are transforming themselves to deliver value-added services like propensity analytics, partner recruitment, reseller training and marketing support.
It may sound unusual to some, but many of our discussions with clients reveal that they often miss one, if not several, of the steps described above. For example, some rush to sign up a distributor without identifying what role the distributor will play in supporting partners. Others are plagued with direct/indirect channel conflict because there are no ground rules defined for working with partners. By leveraging the Route-to-Market Decision Framework, companies can avoid these pitfalls.
Categories