CMOs and Marketing Leaders: Out With the Old and In With the New?
The role of the B2B CMO is evolving, and we have identified six critical areas of success
CMOs must move beyond being great marketing leaders; they must show enterprise-wide leadership, drive change and be strongly connected to business results
CMOs must evolve and understand the new demands and expectations being placed upon them
This year, as CMOs and marketing leaders look to transform their marketing organizations, they must reflect not only on the milestones they've achieved, but also on how their own role is changing and what that means for them. I work with CMOs every day and see this role evolving significantly. Here are the key areas that I see changing for CMOs/marketing leaders in the future: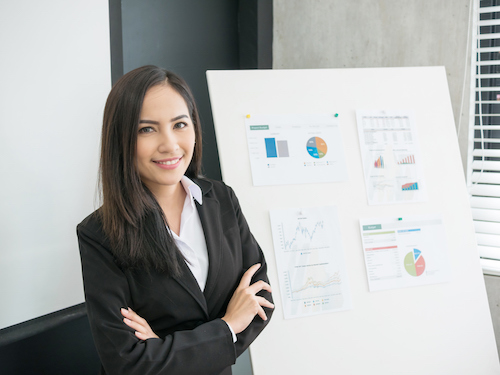 Present: The CMO/marketing leader manages the marketing function. Future: The CMO/marketing leader is a cross-functional leader who is responsible for driving alignment. Gone are the days where the CMO was just a solid marketing leader. Now more than ever before, the CMO must be a strong business leader with the ability to drive alignment across multiple functions and lead transformative initiatives (e.g. digital transformation; shifting the org from product-centric to audience-centric; from on-premises software to SaaS) that span beyond just marketing.
Present: The CMO/marketing leader drives functional marketing strategy. Future: The CMO/marketing leader balances insight-driven, long-term and short-term business strategies. Defining the marketing functional plan for a given planning season is important, but no longer good enough! As B2B organizations pursue their growth strategies, CMOs must play a critical role in determining where and how revenue is generated and then navigate and translate that business strategy into how marketing maximizes its effectiveness and balances long-term and short-term requirements; this ensures that investment, resources and efforts are allocated accordingly. It's a daunting task, but one that today's CMO must face and leverage all possible insights he or she can extract from ongoing interactions with external target audiences and internal stakeholders.
Present: The CMO/marketing leader focuses on prospects and provides sales with support and tools. Future: The CMO/marketing leader balances net-new, customer and account-specific investments and strategies. Previously, the focus for CMOs was on generating net-new leads to hand over to the sales organization. Although that is and will always be important, changes in business modes and B2B buying behaviors, as well as the rise of enterprise-specific go-to-market strategies, require that CMOs and their teams to go beyond demand creation and support deal progression and sales enablement efforts, build and execute post-sale customer engagement strategies, and support account-specific strategies.
Present: The CMO/marketing leader is the steward of the company brand. Future: The CMO/marketing leader is the steward of the customer experience. Defining and articulating the brand strategy will always be a key element of the CMO role. However, CMOs today must know every place their brand touches the organization's target audiences (e.g. prospects, customers, influencers, employees) and the journey they go on before, during and after they interact with organization. CMOs must actively shape the overall customer experience, identify and prioritize customer experience improvements, and gain cross-functional organizational buy-in, commitment and required investment.
Present: The CMO/marketing leader launches products. Future: The CMO/marketing leader executes integrated audience-centric campaigns supported by data analytics. As B2B buying behaviors and expectations evolve, bombarding prospects and customers with disconnected activities, exciting product launches and feature/functionality messaging (i.e. "Look how great we are!") is a recipe for disaster. CMOs must orchestrate an enterprise-wide, go-to-market architecture and a disciplined approach to integrating planned marketing programs to address buyer/customer pain points. In doing so, CMOs can leverage analytics to monitor program performance and adapt and flex marketing efforts to either quickly respond to potential shortfalls or anticipate and get ahead of revenue gaps.
Present: The CMO/marketing leader focuses on activities and tactics. Future: The CMO/marketing leader focuses on outputs and business impact. As these new expectations emerge, CMOs must rearticulate how they impact the organization and instill a mindset that focuses on outputs and business impact, not the number of "things" that have been delivered. CMOs must revisit their executive dashboard, declutter them from activity metrics and then recast them to ensure they are not heavily skewed toward demand creation performance metrics.
According to publicly available research, the tenure of the CMO is the shortest among the C-suite and there is no doubt about it, the pressure is on for CMOs/marketing leaders – perhaps more than any other C-level role. As the role of the CMO evolves, the expectation for them to demonstrate enterprise-wide leadership, drive change and be connected directly to business results increases. The critical question still remains: "What leadership skills do CMOs/marketing leaders need to succeed?" Join us at Summit 2018 in Las Vegas on May 8-10 where we will unveil the results of our exclusive research on leadership skills and how they relate to company growth.
Categories