How to Be Customer-Obsessed in B2B
B2B marketers are interested in learning more about the latest trends in customer experience and customer advocacy. We cover the essentials in this post.
I recently had the opportunity to participate in a fascinating forum, co-sponsored by Influitive and Gainsight, called "How to Be Customer Obsessed in B2B."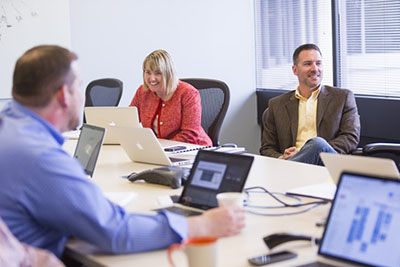 The all-afternoon forum in Chicago featured great presentations on customer-focused best practices from the sponsoring vendors, along with a case study from SAVO and SiriusDecisions' own perspectives on the topic. It drew a large audience of B2B marketers interested in learning more about the latest trends in customer experience and customer advocacy.
Events such as this are always great opportunities to learn about new approaches to addressing customer advocacy challenges from the viewpoints of both the audience and the presenters, and I came away with a number of key insights:
Customer advocacy continues to be a rising area of interest for B2B companies. While a number of companies are doing good work in this area, it's clearly early days for many others as they struggle to achieve internal agreement on the value of advocacy. The level of interest in the topic, however, is rising rapidly, as advocacy is climbing to the top of CMO surveys as an area of increased investment.
The sophistication of advocacy techniques is increasing. Greater awareness of the importance of customer advocacy is driving more interest in strategies to broaden advocacy. Gone are the old practices of reactive approaches to advocacy. Companies are becoming much more attuned to understanding how to tap into advocacy within their customer base by engaging customers in meaningful ways that are aligned to their lifecycle stage.
Technologies can work together to help improve customer advocacy marketing productivity. Over the last several years, as customer advocacy has risen to the top of the marketing to-do list, new technologies have been brought to market to help B2B companies source, manage and engage with advocates on a new level. Whether using traditional reference management platforms, advocacy marketing systems, customer intelligence systems or other systems, organizations are beginning to see how disparate technologies can work together to streamline advocacy management.
Internal functions can help support advocacy execution. More than any other initiative, customer advocacy takes a village to be fully optimized. Primary contributors include sales, marketing, service, support and product teams, but B2B firms are also learning how a coordinated effort from customer experience, customer marketing and customer advocacy can deliver better results.
Advocacy is definitely a growth strategy. The evidence is mounting that customer advocacy is the new demand generation. As such, the contributions of advocacy to the bottom line are becoming evident as companies get better at measuring the impact of their advocacy efforts.
In many ways, we're only scratching the surface of understanding what customer advocacy can be in B2B. Events like this one are shedding light on how companies are leveraging advocacy as a growth strategy and where additional opportunities lie. If you were able to attend this event, I hope you enjoyed it as much as I did. If not, and you'd like to learn more about what was presented, please visit these links for access to my presentation as well as the other panelists' presentations:
The Customer Experience/Customer Advocacy Connection
Bob Peterson, Research Director at SiriusDecisions
Customer Obsession and the Rise of Advocate Marketing
Mark Organ, Founder and CEO of Influitive
Why Marketers Should Care About Customer Success
Anthony Kennada, VP Marketing at Gainsight
Categories