Customer Success Management: What It Is and Why It Matters Now More Than Ever
As more companies move to a cloud-based delivery model for products and services, the post-sale customer experience is critical
The customer success organization ensures that when buyers become customers, they have a positive experience
The customer success team also provides an early warning system for relationships that are in trouble
What's making customer success management a hot topic in B2B customer experience right now? As more companies move to a subscription (cloud-based) delivery model for products and services, the quality of the post-sale customer experience is increasingly vital – and should even become a competitive differentiator.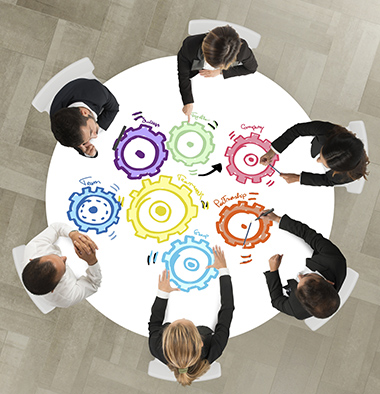 In a perfect world, a first sale should be the beginning of a long and mutually beneficial relationship. When companies help customers fully realize the value of their purchases and become successful with them in the first 90 days post-sale, the likelihood that they will be long-term customers increases dramatically. This means that leaving the all-important post-sale customer lifecycle to chance – or to the discretion or available time of reps who are rewarded mainly for new business – is unwise at best.
Enter the customer success organization – a group of post-sale account managers tasked with actively ensuring that when buyers become customers, they have a positive experience. Customer success managers (CSMs) handle onboarding, ensure that customers are trained and generally make certain that expectations set during the sales cycle are met – and hopefully exceeded. The customer success team also provides an early warning system for relationships that are potentially in trouble and serves as the first line of escalation when things go wrong.
Customer success teams are generally (though not always) non-quota-bearing. When they don't have pressure to sell into their assigned accounts, they can be set up as an ally for customers, rather than as a sales rep to be avoided. Customers see them as trusted advisors, but because they are also part of the complete account team that includes quota-bearing reps, they can also uncover new sales opportunities to pass to quota-bearing reps without hurting the account relationship. Often, we hear that the leads CSMs find close at a higher rate than leads from other sources.
For companies moving out of the high-growth phase into a more stable environment, where retention becomes paramount for financial success and competitive differentiation, the customer success function fills an important role in retaining and growing existing accounts. For more mature companies, the customer success team also alleviates sales productivity drag. Taking day-to-day non-selling duties off the plates of quota-bearing sales representatives frees them to focus on finding new business or closing growth opportunities within existing customers.
CSMs' contributions to the business are meaningful and measurable, but different than those of quota-bearing reps. These measures should be defined and agreed upon when the function is set up so there is no confusion about the objectives. A variety of measures are available to show the value of the function and track its impact over time, including the team's overall contributions and the effectiveness of individuals in the CSM role.
Some key performance indicators to consider include improved retention rates (or reduced churn), higher customer satisfaction and loyalty (based on survey results), and revenue and profitability growth in existing customers. Activity metrics to track include use of training or other educational content, reduced customer service demand, quarterly business reviews conducted, community participation, advocacy participation and overall quality of product or service use compared to best practices.
Do you have a customer success function in place yet? If so, are you seeing measurable results? If not, what's holding you back?
Categories