Customer Advocacy Takes a Village
Customer advocacy has become increasingly important to support buying and customer lifecycle needs
Advocacy functions often struggle to gain internal support for their efforts
Forming a customer advocacy council helps secure cross-functional support and visibility for advocacy initiatives
Something we regularly observe at SiriusDecisions is how some of the most essential initiatives in B2B organizations are often most overlooked, or at least underappreciated. And no function is better proof of this than customer advocacy, which is consistently rated as a critical asset to support the buyer's journey or customer lifecycle, and yet is woefully underfunded. In fact, our research shows that 83 percent of organizations view advocacy/reference contributions as critical or important, yet most advocacy programs receive just 10 percent of marketing program dollars.
So, if customer advocacy is so vital, why don't these organizations invest more in people, processes, resources and technologies to support it? One of the main reasons is that customer advocacy teams are going it alone.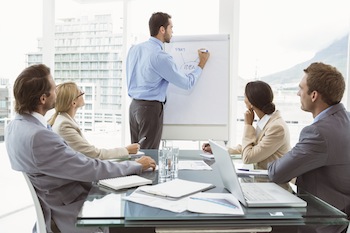 A way to address this challenge is to form an internal customer advocacy council – a cross-functional group to help provide insights, feedback and other contributions to support the work of the advocacy function. Customer advocacy councils can include representatives from a wide range of departments, but should include (at a minimum) customer advocacy/reference leaders, sales, solutions consultants, and field marketing, marketing communications, product marketing/product management, customer experience, customer support and professional services team members. Councils like this often meet monthly or quarterly and addresses agenda items such as identification of advocates, content needs, retirement of advocacy assets, usage management, technology requirements, and measuring and reporting on the impact of advocacy. These customer advocacy councils provide five key benefits:
Ensures a steady stream of new ideas is provided to the advocacy team. These ideas, especially those related to sourcing and deployment of advocacy assets and interactions, may be previously unidentified by the core advocacy team.
Provides greater visibility for all of the contributions of the advocacy function. In a way, the council serves as an internal advocacy source for the advocacy function itself.
Allows for a formal vehicle for sharing advocacy's impact. Advocacy often benefits several areas of the organization.
Assists advocacy teams in tapping into potential sources of help. Modern marketers are often stretched thin and must leverage assistance from other teams to get more done.
Serve as an objective view into what customer advocacy is (and can be) for the organization. The value of input from other functions helps validate and, in many cases, challenge the advocacy team to see things through fresh eyes.
Customer advocacy is too important to be left to the customer advocacy team alone. The council can help set the course for the advocacy function in a way that delivers the most impact across the organization. By forming a larger internal team to support the advocacy team, organizations are placing the right bets on what is going to deliver the most value.
Learn more about how to properly support customer advocacy at this year's SiriusDecisions Summit in Nashville!
Categories