Customer Engagement Definitions: Can't We All Just Get Along?
The terms "customer engagement," "customer experience," "customer success" and "customer marketing" are often used interchangeably
Customer engagement is a holistic approach that drives organizations to fulfill the brand promise through thoughtful strategy
Customer marketing team focuses on nurturing and growing customer engagement, loyalty and growth
As a SiriusDecisions analyst, I cover customer engagement, but that wasn't always the case. Initially, my coverage area was called customer experience, but that has evolved over time and for very good reasons. I get questions about all areas of the topic, and more often than not, the terms "customer engagement," "customer experience," "customer success" and "customer marketing" are used interchangeably. I am writing this post in an attempt to clarify these terms and draw a line in the sand about their usage.
First, customer engagement: This is a holistic approach that drives and enables organizations to fulfill the brand promise through thoughtful strategy implemented as appropriate programs yielding measurable business results. We recommend that organizations rally around the concept and goal of engagement – a more active concept – vs. other overused and confusing terms. As a result, customer engagement is the overarching driver for customer-centricity.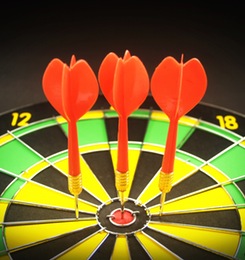 Next, customer experience: This is what customers experience when they interact with an organization, along with the function put into place to support it. Customer experience sets strategy with programs and teams that work cross-functionally with company executives and functional/regional leaders. Its purpose is to enable an organization to improve the way customers interact with it throughout the customer lifecycle. A critical responsibility of the function is to drive understanding about, and improve, how customers interact with a company, its products, services, systems, processes and people by focusing on customer-centric business practices. Customer experience responsibilities include:
Strategy. Understand and illustrate customer experience opportunities and goals.
Insights. Gather, interpret and coordinate resources for customer insights.
Coordination. Align functions that impact customer experience to leverage insights and deliver on goals.
Measurement. Set goals and track the impact of customer experience investment.
Communication. Inform all functions of insights, strategy, goals and impact.
Next, customer success: This function is responsible for working with customers, generally on an assigned-account basis, to ensure that customers achieve maximum value from the products or services they've purchased. The customer success team focuses on adoption and retention, as well as identifying at-risk accounts. Its activities include:
Onboarding. Ensuring that customers understand how to use products, access services and support, leverage training and generally start off on the right foot.
Retention. Renewal management and risk mediation.
Customer value. Ensuring utilization, providing account reviews and delivering quarterly business reviews.
Sales efficiency. Developing and delivering engagement plans and providing account management.
Customer health. Designing and maintaining dashboards and providing account-level insights.
And last, but certainly not least, customer marketing: This component of customer engagement generally reports into marketing, but it must have a strong connection to customer experience to ensure maximum impact. The customer marketing team focuses on nurturing and growing customer engagement, loyalty and growth. Its activities are primarily communications-related programs that use both online and offline tactics. Customer marketing responsibilities include:
Customer advisory boards
Customer advocacy programs, including content development, traditional references and awards
Executive briefing programs
User groups
In most cases, the leader of the customer marketing function reports into marketing, with a dotted line to the customer engagement function, to maintain alignment. Customer engagement is about strategy, customer experience is about providing the structure and orchestration, while customer marketing is about using the toolkit of marketing to support goals and customer needs within that strategy.
This powerful triad drives an aligned approach to understanding customers and acting in ways that benefit them, while supporting the organization's business priorities and bottom line.
Do you see this kind of alignment in your world? Can we continue moving forward with customer interactions that are characterized by blurry lines and squishy definitions? Or is it no big deal? I'd love to hear your thoughts!
Categories