Are Your Customers Getting Caught in the Middle Between Field and Headquarters?
Organizations are increasingly focused on creating customer-centric experiences, but they lose sight of customer needs as they negotiate field and headquarters roles
Headquarters and field teams may not see eye to eye on what constitutes a customer-centric experience or how to deliver it
Alignment begins with agreement on the customer lifecycle and the appropriate interactions for customer and company
I recently spent perhaps more time than I should've captivated by an infographic called "Around the World in 50 Lipsticks," which detailed popular lipstick shades worldwide. Global cosmetics brands must consider regional concerns – from prevalent skin tones to cultural norms to regulations in manufacturing – while they strive to maintain consistency and quality in brands to which they've dedicated gargantuan marketing budgets.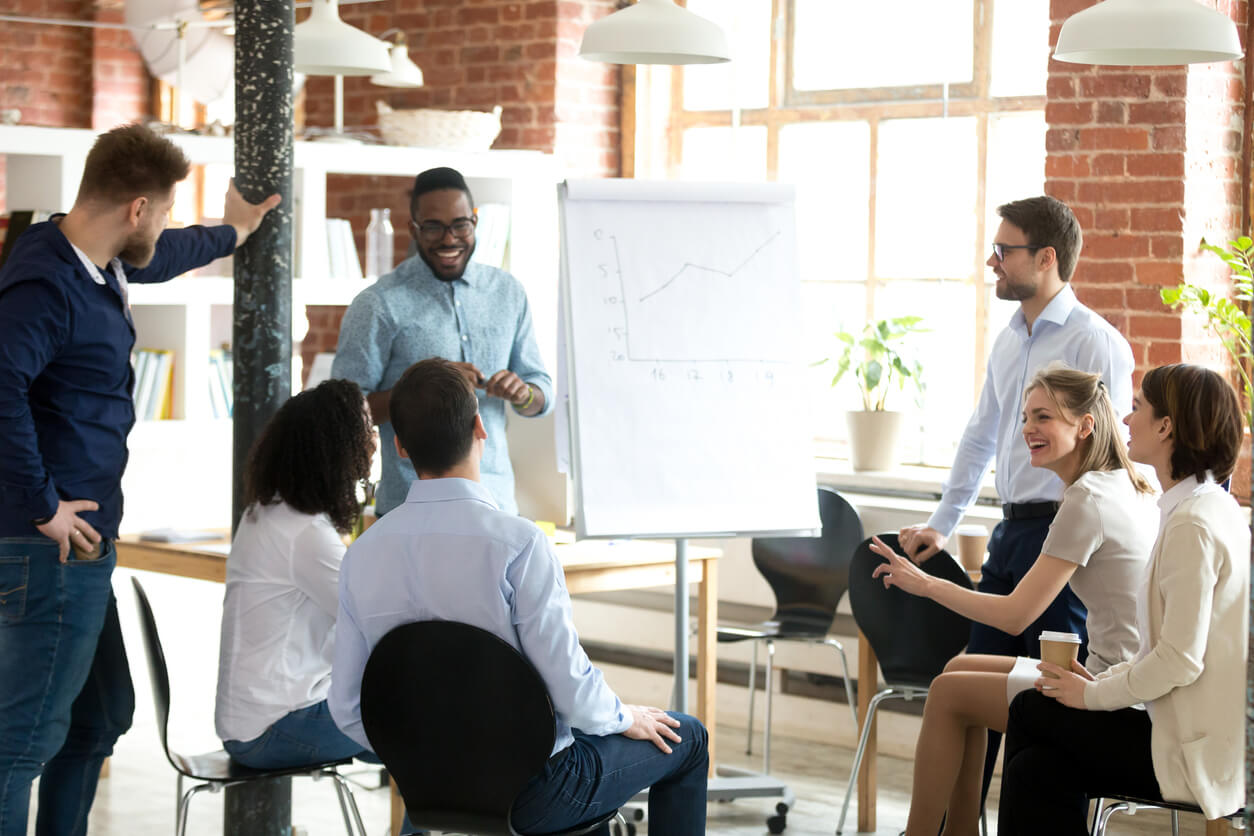 A lipstick consumer should be concerned only with longevity and pigmentation and should never have to know about the negotiations between field operations and headquarters to deliver a product that's on trend. The same is true for B2B customers: B2B brands can create a seamless customer experience with coordination and a joint understanding of and commitment to the customer journey.
At Summit Europe 2019, Isabel Montesdeoca and I will address the challenge of field and headquarters cooperation in our session "The Field vs. Headquarters Battle: Are Your Customers the Biggest Casualty?" Here are some of the key points we'll cover:
Symptoms your disconnect is harming your customers. Customer experience has an impact on retention, growth, efficiency and advocacy. Data from the SiriusDecisions Command Center

®

shows correlation between prioritizing customer engagement and positive results – for example, B2B organizations that indicate customer engagement is important to their company are more than twice as likely as others to report substantial increases in Net Promoter

®

scores year over year. Conversely, a customer experience that is disconnected or filled with friction can have a negative impact. This may manifest in poor retention in particular regions, difficulty meeting growth goals, an unusually high volume of support cases coming from certain segments or a struggle to identify advocates.
The customer lifecycle – a starting point. Improving alignment is difficult if the organization can't agree on what an ideal customer journey looks like. The SiriusDecisions Customer Lifecycle Framework guides organizations to a unified understanding of what good looks like. How different regions reach this point may vary, but the process should come from the same framework. Let's use my lipstick analogy as an example: Regardless of region, a cosmetics brand wants its customer to purchase, repurchase, be satisfied with quality, have no issues with the results and share positive feedback (#selfies). How that customer gets there is likely to have some variations.
Common problem spots and fixes. Misalignment between field and headquarters can occur at many points in the customer lifecycle. We'll focus on a few that are common and fixable. These include one-size-fits-all customer personas that may not work in all regions, customer advocacy programs that don't consider various advocate motivations, and the tendency to only pay attention to trouble spots and fail to recognize and leverage regional work that can be duplicated.
Don't neglect one of your most important stakeholders – the customer – in the negotiation of roles and responsibilities between headquarters and field offices. Join us in London at Summit Europe on October 10–11 to learn about these and other best practices!
Categories