Data Insights Professionals: Solve The Insights Value Equation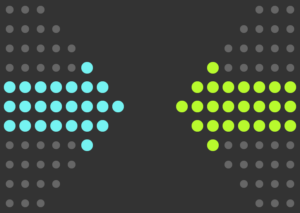 With world conditions changing rapidly, it's more critical than ever to focus on the bottom line of data-to-insights work: solving the insights value equation. The equation: Data and insights work must align to specific business actions that matter to your firm's outcomes.
You know the dynamics that hold your firm back from driving more actions from data insights. They include: We can't get the data we need fast enough; we don't trust the data we have; and we work in silos, but our customers and prospects don't — they interact across our silos. Data proliferation is happening at lightning speed, but growth in data literacy is moving at a slower pace — on both sides of the insights value equation.
Data insights pros, you and your team must do more with what you have, right now. And you can. Here are three examples of how:
Stop prepping and sending deliverables that no one takes action on. Doing this will give you and your team time back to do something new or different. Data insights pros I speak to from a broad range of roles and industries tell me, based on their specifics, that only 20%, 10%, or even fewer dashboards and reports they prep and/or send out are actually used for decision making and actions. Stop prepping deliverables that no one uses. And there's your time back.
You must both serve and lead your business decision makers. Use a consulting and persuasion mindset to:

Serve: Tighten up the closed loop process with business and operations decision makers who rely on your work. Their conditions are changing rapidly — and possibly radically. Communicate with them to get feedback on ways to better align on the metrics and insights they need from you right now to take actions.
Lead: Like most data insights pros, you find a range across decision makers' level of taking actions with data and insights. For decision makers who could benefit from better connecting insights to actions, spend some time with them. Get a sense of what their blockers are. What you're looking for is what matters most to them — what they're accountable for. With understanding of that, you can collaborate with them to refine and define what they'd need to know to take those actions, and you can turn that into data and insights that matter.

Move the needle with a data-to-insights story that resonates with your audience. Insights storytelling is a method and a critical skill for presenting data, in person or through dashboards. A key piece of the method is understanding your audience's frame of mind. An audience member viewing your deliverable or listening to your explanation is thinking just two things: "What's in this for me?" and "Why do I need to care?" And that's simply the way the human brain works. As you create a deliverable, keep checking back with your best judgment on: Exactly how does what I've created relate to what the audience member cares about? What data insights am I providing that they immediately connect to taking actions that matter? Based on the answers to these questions, what should I remove from my deliverable, since the extra material will distract from the purpose?
Thank you for reading. Please share whether you found this post valuable — email me at clittle@forrester.com.
Categories