Different Drivers of Change for CMOs in Financial Services
Marketing leaders in financial services have to comply with an additional level of regulatory scrutiny
Thirty-seven percent of CMOs in financial services said "economic conditions" is the biggest driver forcing change in the way they market
Seventeen percent of CMOs from industries outside of financial services cited economic conditions as their greatest driver of change
I'm often asked how the challenges in marketing financial services compare to marketing challenges in other industries. The first, and most obvious, answer is that marketing leaders in financial services have to comply with an additional level of regulatory scrutiny that few other industries (outside of healthcare) have to address. But another, less obvious answer recently came to light in SiriusDecisions' CMO study.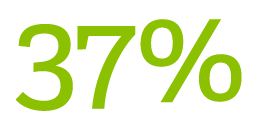 According to the study, 37 percent of CMOs in the financial services industry identified "economic conditions" as the biggest driver forcing change in the way they market in the next two years. While I'm not implying that economic conditions aren't an important concern for marketing leaders outside of financial services, it is interesting that only 17 percent of CMOs from industries outside of financial services cited economic conditions as their greatest driver of change.
In financial services, economic conditions have an almost immediate impact on such things as pricing, demand and messaging – and CMOs in the industry realize a need to manage a more dynamic marketing function in order to respond to ever-fluctuating economic conditions. The financial services CMOs who cited economic conditions as the greatest driver of change were evenly split on the most critical externally facing change they need to make over the next two years. Half said it was revising their route-to-market mix, and half said it was shifting from product-centric marketing to audience-centric marketing.
The efforts to revise routes to market are heavily weighted towards challenges with improving measurement with in the marketing function. A combined 62 percent of industry CMOs stated that determining the correct measurements and getting closed-loop reporting were the biggest hurdles to revising the route to market mix. The blog post by Ross Graber "Is Your Marketing Measurement Undermining the Buyer's Journey?" provides a great discussion of where to start.
For the financial services CMOs who identified shifting from product-centric to audience-centric marketing as the most critical change, a better understanding buyer personas and developing audience-centric content were stated as the biggest challenge by more than 70 percent of the respondents. Erin Provey has some good insights into this challenge in her blog post "The Secret to Customer-Centricity."
This data indicates that in the financial services industry, where swift changes in economic conditions can require a quick response from marketing, the focus is on operationalizing a more dynamic approach to both measurement and persona development. So, how is financial services marketing different from marketing in other industries? Yes, the regulatory environment represents a unique set of challenges, but the industry's high sensitivity to short-term fluctuations in economic conditions requires financial services marketers to quickly and efficiently identify changes and adapt. Building a dynamic approach to measurement and persona development is the first step.
There are many way to address your key role initiatives and enable your functional success. To help you along on your journey, we offer these suggestions to get started.
Categories