Event Strategy: Q&A With Ray Kemper of Televerde
Televerde is a global sales and marketing solutions provider dedicated to acquiring new business and accelerating revenue for its clients
Ray Kemper is the CMO of Televerde and in charge of the company's strategic marketing, planning and execution
At this year's Summit in Las Vegas, we had the opportunity to chat with Ray Kemper about how his company approaches event strategy
Editor's note: This post is part of the eighth issue of our B2B Marketplace Newsletter, a resource for marketing and events professionals from leading technology and services providers. Go here to learn more and subscribe.
Televerde is a global sales and marketing solutions provider dedicated to acquiring new business and accelerating revenue for its clients. It is a strategic partner to drive end-to-end engagement programs along the marketing funnel and sales pipeline. Televerde delivers teleservices, inside sales solutions, marketing technology services, engagement planning and data intelligence solutions.
Ray Kemper is the CMO of Televerde, where he is head of the company's strategic marketing, planning and execution. At this year's SiriusDecisions Summit in Las Vegas, I got the chance to chat with Ray and learn about how Televerde approaches event strategy – before and after an event.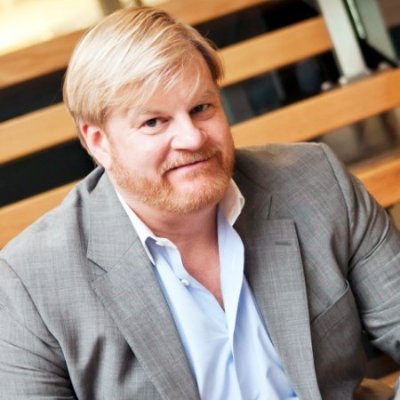 As a marketing leader, what are the hallmarks of a great event to pursue for sponsorship?
When it comes to events, I really look for if it's the right target market and if an audience is going to be there for us in a plethora of industries. I want to reach not only the decisionmakers, but also the influencers of the decisionmakers – it's important that there are practitioners there who can talk about our service.
How do you prepare your team prior to going onsite for an event?
We do a strong briefing kickoff before the event for stakeholders and attendees – usually about six weeks beforehand. That's when we share our strategy and target list and start working with prospecting that list. We'll sort the list by several things – first, which of our current customers that are going to be there and how we can meet up with them at this event. I also look at our existing pipeline. Then we will look at prospects – particularly the top accounts we are looking to penetrate – and then we brief the team on who to target. We hold one additional team prep meeting one or two weeks before the event to finalize plans. For the social media aspect of preparing for an event, we've found that attendees typically start to focus on an event about three weeks out – so that's when we start our social media blitz and build to heightened activity during the event.
How do you inspire reps to drive valuable interactions during booth duty?
The size of the booth is key. If it's a larger booth, we will have stations throughout and a couple of "roamers" on booth duty (roamers are also tasked with meeting and engaging with people in general areas or at a cocktail reception). We try to also create a unique conversation starter at each event where we exhibit – whether it's an interesting piece of swag (at this year's Summit, Televerde gave away a branded phone cleaner) or a contest (this year it was a giveaway for Celine Dion and Cirque du Soleil tickets) – there has to be an authentic conversation for people who are walking by so it's not cold or canned. How many people stop at the booth depends on our ability to connect – it's based on good eye contact, authenticity and conversation. There's nothing worse than having a CMO walk by and all of your people are clumped in one area.
We also try to instill that it's a privilege to attend these events. It's important to arm your people with fun things to talk about, but you also want to be sure they're aware of expectations, fully briefed and very comfortable – they know what points to get across.
What are some methods you use onsite to engage delegates?
Authenticity is so key when connecting with people at an event – so we want people from our team who are present. At Televerde, we want to attract that kind of person to our company, so I really look for that eye contact and desire to be there. We want to reach for that connection of similarity. It's nice to have a conversation starter, but you absolutely have to be able to engage to get people to stop and listen.
You also want a booth where people are walking by – I love when we get a booth by a coffee or drinks station! And then you have to get outside your booth and use your swag – at this year's Summit, we also offered a free chair massage. This was our first year having massage chairs, and it really tied in well to our theme of being a human touch in a digital world.
Post-event, how do you inspire your sales team to follow up?
A lot of them get inspired because of the event. I've learned that the key is quick conversations with the sales team post-event. We classify leads as hot, warm or cold, and then we follow up immediately – within a week after the event. In addition, we set up a one-on-one debrief meeting with each of our attendees to go over the leads. Not just on the leads themselves and what worked well, but we also want to know from our reps what we can do better. From there, based on the lead, we team them up with their sales development rep to make sure that followup is clear and very prescriptive. We're always learning and looking for ways to get better and better at this.
We also survey our teams about what worked and what didn't. With a sales and marketing organization, you have a lot of opinions! We're not afraid to leverage someone else's technique and innovate, so we ask our team, "What did you see that worked well? What drew people in? How did the booths look? Was there a booth at this event that just blew you away?" These are the conversations and ideas that we can use to innovate further.
Categories