Everything I Know About Healthcare Marketing, I (Could've) Learned From Hockey
Organizations entering a new market with a current product often miss key differences in markets that can make or break success
Follow three key steps to ensure a product has been optimized for both the new market and the organization's abilities
When visiting a potential new market, meet with prospects, potential channel partners, and local sales reps and marketers
Hockey frenzy is in full force in my house. While many of my friends and colleagues are licking their wounds from the NY Rangers' elimination from the playoffs, I've been thinking about the similarities between the quest for the Stanley Cup and being a healthcare marketer. (I'm a NJ Devils fan, so I've already had plenty of time to lick my wounds.) Here are the top four things that strike me: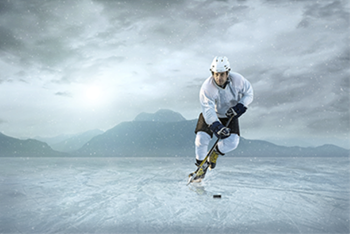 1. Staff the right team. Any good coach knows you can't have a team full of the same type of player – you need different skills that come from a variety of players, and the winning combination may change over time.
Lately I've spoken with many healthcare marketing leaders who are finding that they either need to trade some of the players on their team or they need to do a significant amount of coaching to help their players develop the right skills. As part of these efforts, our clients have found that using a maturity model can help them assess marketing functions and identify potential gaps. The output provides a roadmap for skills development in the most impactful areas.
2. Constantly compare. Much has been made of the learning curve of this year's Tampa Bay Lightning. Last year, the young team was eliminated from the playoffs in the first round. Their early defeat was akin to a (painful) peer benchmark where they stacked themselves up against other high performers but fell short. This year, they've not only augmented their starting roster with more seasoned players but have also adjusted their style of play through the playoffs to hold other teams to fewer goals.
Marketing leaders also should conduct periodic audits to identify areas of opportunity. This may involve marketing allocation and spending patterns (many healthcare marketers have underinvested in marketing automation, for example) or competitive analysis to outmaneuver the competition.
3. Don't underestimate the Point. Stick with me on this one, okay? A player "on the point" (usually a defenseman) is charged with keeping the puck in the offensive zone. At the same time, the offensive players are trying to get the puck in the net but sometimes will pass back to the point – particularly if they don't see a clear shooting opportunity.
Think about your demand creation efforts. If you're leaving your sales opportunities to age too long in your pipeline, it's equivalent to leaving your puck with offensive players who don't have a clear shot. Good players know when it's time to get it back to the point so they can reset the play and hope for a better chance. Good sales and marketing people know when to flip an opportunity back for additional nurturing before asking their salespeople to try to concentrate on closing the deal.
Need to get started with lead nurturing but have a skeptical sales partner? Check out this post from Jay Gaines: Why Sales Leaders Should Love Lead Nurturing
4. Prepare for a long haul. One of my friends recently quipped on social media: "Why is there still hockey going on? It's June." My response to her was something that both hockey players and healthcare marketers know to be true – winning takes time.
Victories in healthcare are often like the long run-up to the Stanley Cup – they're crafted over months and even years, often take significant reworking and involve a multitude of players. Concentrating on key factors – like steadfast commitment to measurement, alignment among sales and marketing, and a heavy dose of leadership to manage through the change – can help marketing leaders prepare for the future.
Have your own hockey: marketing analogy? I'd love to hear it …
Categories