Forrester Event Content: What Does It Take To Stand On That Stage?
For over two decades, Forrester's B2B Summit has attracted and educated leaders in sales, marketing, product, and customer engagement disciplines, furthering their professional development and "what it means" around everything from corporate alignment to generative AI. When 4,000 delegates gather again this June in Austin, they'll be choosing from 111 sessions within nine tracks to attend, with each presentation representing the result of months of carefully orchestrated preparation. How do we do it? What does it take? Here's an inside peek.
It takes time. Two hundred and twenty-three days, to be precise: That's the window, beginning with an internal call for topics in October and culminating in Bold Starts in Austin, because this is the stretch of calendar it requires to develop the highly polished content you see in the Convention Center. The time frame includes a series of watershed moments for every presentation — session/speaker selection in December; written abstracts before New Year's; formal review meetings in February, March, and April; design/data/editorial oversight and hybrid experience recordings in May; and the final flurry of onsite prep and delivery in person.
These milestones, however, are just a production cadence. The real reason it takes a long time to evolve these best practices is because innovation is truly hard. Mark Twain popularized the quote, "I would have written a shorter letter, but I didn't have enough time" — and this is so true when we're asked to read industry tea leaves, speak to practitioners, formulate hypotheses, and back them up with objective, primary research. No B2B Summit presentation is designed in days or weeks: It takes months to hit the nail on the head. And it takes a few other things …
It takes collaboration. While holding the title of industry analyst connotes certain expectations of intellectual candlepower, teamwork really does make the dream work. The best presentation outcomes stem from multiple inputs, sourced from a wide array of perspectives not limited to sales or marketing nor even to B2B environments. For example, Katy Tynan brings us extraordinary expertise from Forrester's future of work research and is again partnering with our B2B sales analysts to deliver fresh revenue enablement deliverables.
It takes creativity. Let's face it: We live in a matrix populated by too many content sources vying for our attention. Heck, at B2B Summit itself, we're competing with ourselves, with over a dozen simultaneous track sessions (which attendees can consume online for 90 days following the event) typically happening at once. This sets a high bar for inspiration when it comes to both the form and content of our presentations. It's not hard to ideate on a fun opening analogy … but how do I carry it through the research content? What's the best way to blend deep, concrete recommendations with tweetable moments? How can I ever live up to the smoky magical entrance of Jeff Lash and Cristina De Martini?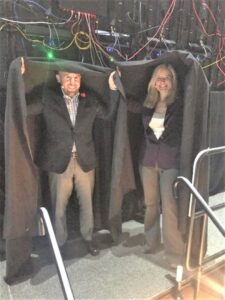 It takes humility. The above-mentioned formal review sessions — over 300 of them this year — can be like presenting your honors thesis, requiring a delicate balance between steadfast defense of your research and open willingness to acknowledge opportunities for improvement. We're not draconian or punitive, just constructive and mutually focused on the optimal final outcome: IP that helps practitioners advance their craft and, not coincidentally, helps analysts grow their own.
It takes practice. Steve Jobs was famous for being the anti-Allen Iverson: I'm talking about practice! Whether it's working with Forrester's amazing storytelling coach or awkwardly watching oneself on recorded video, rehearsing is crucial to enabling a great delegate experience. An embarrassing disclosure: For a mainstage keynote, I once set up my home office in the dark, positioned a number of flashlights aimed in my face to replicate spotlights, perched the laptop way across the room, and used a remote clicker to work through dry runs, with a co-speaker only present in my imagination. Whatever it takes, right?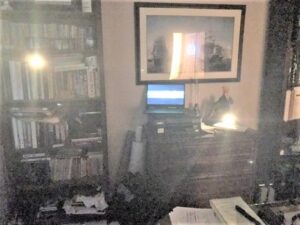 This will be my ninth Summit in person, in three countries, plus four virtual-only iterations during the pandemic. It's still fun, invigorating, and super satisfying. I hope to see you there!
Categories