Four Factors to Consider When Evaluating Intent Data Monitoring Providers
Interest in intent data is on the rise among B2B marketing and sales leaders

Many vendors offer various types of intent data monitoring capabilities

Intent data monitoring vendors should be evaluated across four critical areas
According to the most recent data in the SiriusDecisions Command Center® (data collected from more than 200 global organizations across all geographies, sizes and industries), 58 percent of respondents stated that their account-based marketing (ABM) investment change over the next 12 months will be "greater" or "significantly greater than last year." Furthermore, 33 percent said they plan to invest "more" or "significantly more" in intent data monitoring solutions over the next 12 months.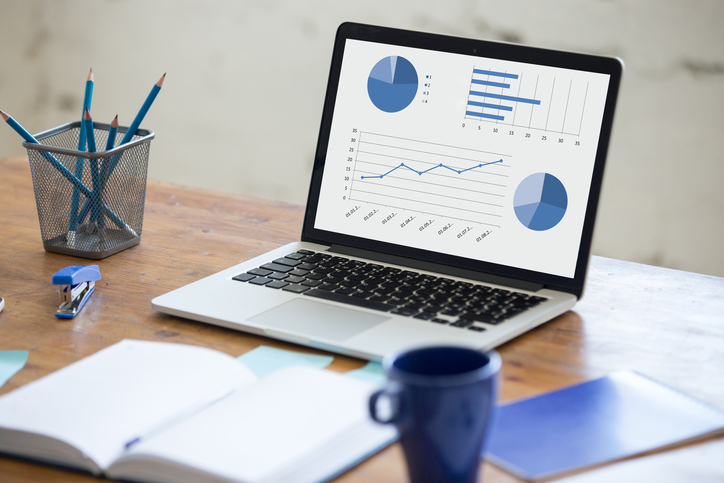 That benchmarking data is encouraging, as it supports the need for companies to identify what SiriusDecisions calls "active demand" in the SiriusDecisions Demand Unit Waterfall™. For those who will be evaluating intent data monitoring solution providers, here are a handful of factors you must consider to find the right provider:
Partnership. As this tech category is relatively nascent, there aren't standard out-of-the-box capabilities you can compare vendors against. Instead, it's critical to assess how the vendor will work with you to evaluate your marketing and sales objectives. Do they understand how you plan to use the data? How will they help you accomplish that? For example, can they share best practices based on how other customers use their data to arm their telesales teams? Can they guide you on how you might more efficiently allocate (or reallocate) your digital media spend against surging accounts? Can they help you execute this or provide additional research or demand creation efforts? Are they willing to add or modify key words/topics that are more aligned to how people search for your solutions? Will they help you educate and align key influencers in your organization on how best to utilize these insights? These solutions are not fully mature, and vendors should be willing to take them to the next level – with your guidance!
Data. Some vendors in this category aggregate or "manufacture" their own intent and firmagraphic data using different methods – e.g. forming a data co-op that shares search and consumption data across thousands of sites to direct access from publishers and demand-side platforms (DSPs). Others license intent data from other vendors and provide solutions that interpret and analyze that data. Some focus exclusively on third-party intent, while others absorb your first-party intent data for a more complete picture. In addition, some provide intent data at the account level, geo level, contact level and device level. Some actually share the publisher sites where that account intent information comes from. Different vendors provide different timing for refreshing their data (e.g. daily, weekly, bi-weekly), so you need to determine what you wish to do (and how often), and work with the vendors to see if they can provide the proper level of data granularity and timing that meets your use cases. You should also ask them how the EU's General Data Protection Regulation (GDPR) will affect their ability to collect, store or use that data as an intent provider. It's all about the data – know what you are buying and the strengths and limitations of the data!
Integration. Vendors are working aggressively to get these important insights into the hands of the right people, and do it efficiently. You need to understand the extensibility of the vendor's output with your marketing automation platform, sales force automation system (and alerting capabilities), data management platforms, DSPs, display advertising and retargeting platforms, and business development representative dialer systems. Have application programming interfaces already been built or will you have to do manual file uploads? Will there need to be custom built hooks? Determine who needs access to the information, for what use, and then ask vendors how they can best operationalize this. The information is only good if your sales leaders, business development reps and marketers have easy access to it and it is embedded as part of their normal workflow.
Pricing. In surveying more than half a dozen intent data monitoring vendors, we found that pricing is all over the map! Some set prices based on the number of topics you wish to monitor (across all accounts), while others set prices based on the number of accounts you monitor (across all topics). Some vendors are more of a managed service and price accordingly with a minimum of a quarterly commitment, some offer paid proofs-of-concept, while others offer a software-as-a-service platform and you pay monthly – with a yearly commitment. It's difficult to compare vendors with apple-to-apple pricing, because solutions are still emerging; instead, go with a budget and ask what you'll be able to receive for it.
Want to learn more about ABM and the technologies that power it? Join us at SiriusDecisions Technology Exchange (#SDTechX) in Austin, Texas, where we'll have new content to help with strategy and execution, and a great group of sponsors showcasing how their tools and services have helped their clients bring ABM to life, including vendors in the intent data monitoring space.
Categories