Four Critical Steps for Establishing a Product Management Function
Many B2B organizations recognize the need for product management but struggle to get it established
SiriusDecisions recommends a four-step process to define the role's value, clarify responsibilities, establish the function and demonstrate quick wins
Providing a strong foundation for product management will better enable the organization to create commercially successful products
Most of the work we do in the Product Management Strategies service at SiriusDecisions is with B2B organizations that are trying to improve the maturity and effectiveness of an existing product management function. Recently, however, we've worked with several organizations that are establishing product management for the first time.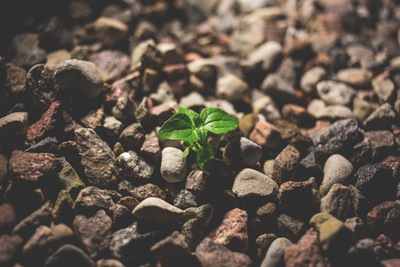 Interestingly, in most of these cases, the challenge wasn't convincing the organization that product management was needed. The organization had already recognized the problems it was having without a clearly defined product management role and the impact that was making on the business. The challenge was exactly how to go about setting up the new function.
So, here are four critical steps to establishing product management within an organization:
Define the function and its value. Even if key stakeholders in the organization seem to have bought in to the idea of product management, they may still be skeptical about its need. Articulating the value that product management can provide (as I described in my post "Three Tips for Aligning Product Management and Product Marketing") helps clarify the internal need the function is intended to address, explain why it's uniquely suited to satisfy this need and describe the expected outcomes.
Clarify responsibilities. Many of product management's expected responsibilities may have been met previously by other functions, including marketing, sales, product development and strategy. Get alignment on what product management will be responsible for and what it won't – you don't want the role to turn into a "none of the above" for activities that other roles want to jettison. Though the focus is often on the "owner" of the activity or deliverable, clarifying which roles beyond product management will be involved and how (e.g. through a RACI matrix) is just as important, since few responsibilities exist in isolation.
Define the team. Even when the product management team starts out with just a single person, implementing structure is important. This includes clarifying competencies, defining roles within the function (e.g. product manager vs. product owner), and determining the proper staffing levels and ratios.
Focus on quick wins to demonstrate value. The three preceding steps provide the foundation for implementing a product management function. But to truly establish itself, product management must deliver. Find a product candidate that needs help and focus on delivering value within the first 90 days. For example, identify a product in development whose purpose and value is unclear, and concentrate on trying to align the product with a market opportunity. Or, if a product is languishing in development without a timeline or plan to launch, help determine launch criteria and drive the development work to completion without letting scope creep any further.
Many more steps are required to go from simply setting up product management to building out a best-in-class function, but following the steps above will certainly start an organization down the right path.
Clients of our Product Management Strategies service have access to a research brief that provides additional detail on this topic – "Establishing a Product Management Function" – as well as access to analyst inquiry and other research to support the establishment of product management. Contact us if you're interested in learning how we can help your organization along this journey.
Categories