Getting On The S/4 Bandwagon (Or Not)
Historically, SAP has not been as renowned for innovation as some of its pure SaaS competitors, like Salesforce. But between a steady stream of SaaS (and now data) acquisitions, a notable and ongoing effort to simplify the product portfolio, and clear messaging around marrying the X (experience) and O (operations), SAP's own digital revolution is well underway.
But are customers keeping pace? On the S/4HANA front, the answer is not so much. What has been most notable in my recent conversations with customers and by sifting through the last year of inquiries is that their top S/4 questions and concerns have not changed, despite the ticking clock. Customers are still asking:
How do I make the business case/communicate the value to the business?
What are others doing/what lessons do we need to know from those that have already migrated?
Is there a cost-effective road map we can take?
How will we manage the change and harness the anxiety of our users?
But SAP's top services partners aren't deterred by customers' longstanding hesitation, instead focusing on the opportunities that a strong pipeline of massive, $100-million-plus S/4 engagements could bring with the 2025 deadline looming. Like with Model Company, and like what will also be true for C/4HANA, SAP is dependent on its partner ecosystem to help make the S/4HANA value proposition real to customers, then help them realize it. With Sapphire (sort of) just around the corner, what I expect to hear and see more from the services partners is:
A doubling down on case studies and customer stories. Customers have said it, we've said it, and the vendors now get it — public case studies matter. Especially for S/4HANA, buyers want to see the when, where, and how others have migrated or implemented.
Messaging laser-focused on the business. The opportunity and ROI for S/4HANA needs to be relevant and clear to more than just the office of the CIO. Instead of leading with phrases like "in-memory database," I expect to see the S/4HANA value prop much more tightly integrated into an "X and O"-esque story from the partner community, as well.
Prebuilt accelerators, frameworks, and tools focused on industries. Across the market, buyers are looking for partners with more vertical expertise and solutions. And as consolidation in the services market leads to a flood of "end-to-end transformation providers," industry depth is an increasing point of differentiation.
. . . And cutting costs. At the same time, rising economic concerns mean buyers are re-elevating reducing costs to the top of their priority list. Services buyers are looking for partners who not only have accelerators and frameworks to reduce man hours, time, and, therefore, costs but who can also help devise creative road maps to potentially chop the S/4 implementations into phases to manage both investments and risk.
Obviously, there's a lot more happening and to come in this space. If you've got a question about the SAP services partner landscape or more of what we hear from questions, please feel free to reach out via inquiry.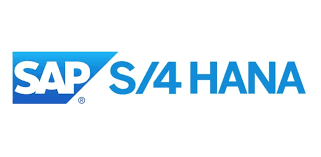 Categories