Got Chemistry? How to Know if an Agency is "The One" (Part Two)
In the services agency selection process, evaluate personal chemistry: your chemistry with your day-to-day contact at the agency
Focus on how you'd interact with your key contact, as this will represent the majority of your engagement with this agency
In this evaluation effort, ask yourself three essential questions about the key contact
In my first post, I outlined the importance of chemistry in the services agency selection process. Here, I'll give tips on how to evaluate personal chemistry, or your chemistry with your day-to-day contact at the agency.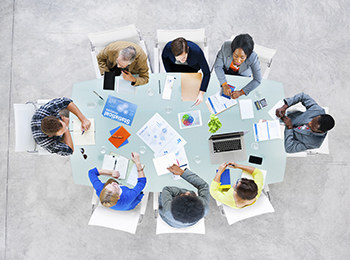 First, I recommend closely evaluating the person that you'll have the majority of interactions with. Often, people spend more time evaluating the top executives at the agency than evaluating the client lead or main day-to-day contact. Focus your efforts on how you'd interact with your key contact, as it will represent the majority of your engagement with this company. Ask yourself the following questions:
Would you hire this person? This is an essential question, as it determines whether you and the contact would be compatible in the long term. Too often, we've seen people put chemistry issues aside because they felt it wasn't important, since the person worked at an agency, not "for" them.
Would you take career advice from them? Respect can often be overlooked as an important element of a relationship with the day-to-day agency contact. For example, at SiriusDecisions, we've seen relationships fail when the client serves as a brutal taskmaster, rather than a true partner. Ask yourself whether you could see yourself seeking out the agency contact's advice on career issues, such as how to position a new idea to your boss or consider a new job opportunity.
Would you share a cubicle/office with them? Close quarters can bring out the worst in people, just as stressful projects and situations do. While this may sound extreme, it is important that you look forward to your interactions with the day-to-day contact at your agencies. Our team has seen people think that they can put aside personality issues because of fabulous skills and knowledge, but those personality issues end up derailing the relationship.
In my next post, I'll talk about how to test team chemistry. In the meantime, if there are any questions (even unconventional ones!) that you've used as part of an agency selection process and found useful, please share them below!
Categories