Healthcare Go-to-Market Struggles – Part One: Device/Diagnostics
Three large segments in the healthcare industry are each vulnerable to different product marketing and management struggles
Healthcare marketers frequently encounter roadblocks during their go-to-market processes
The pathway to regulatory approval for a product can be multi-faceted and complex
Healthcare might not really be as much of a "special snowflake" as those in the industry tend to think. But there's no denying that the industry has certain unique challenges and processes – especially when it's time to bring a new product or solution to market.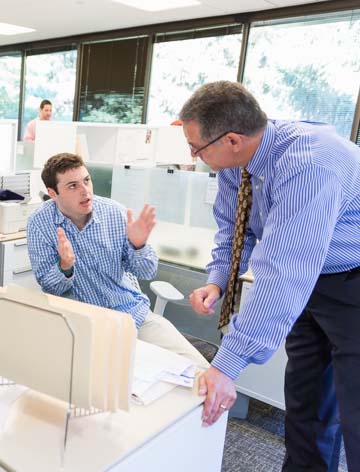 The SiriusDecisions Product Marketing and Management (PMM) Model outlines three broad phases (strategy, execution and growth) and seven activity-based stages that all B2B organizations must complete when creating and marketing a new offering. Healthcare organizations commonly falter at several critical points in the PMM Model, says Jennifer Russo, director of the healthcare segment at SiriusDecisions. The first phase, strategy, can be particularly challenging.
Three large segments in the healthcare industry – payers, medical devices/diagnostics and HIT – are each vulnerable to different product marketing and management struggles. This post, the first in a three-part series based on a recent conversation I had with Jennifer, focuses on the device/diagnostic segment. Here are three strategic go-to-market challenges that frequently affect healthcare marketers in this segment:
1. Waiting for regulatory approval. The pathway to regulatory approval for a product is multi-faceted and complex. Too many organizations, however, fail to craft a strategic go-to-market approach in a parallel path with their regulatory approval efforts. Even though market sizing and segmentation exercises, assessment of buyer personas and needs, and buying cycle analysis, for instance, may need to be planned with contingencies in place, these activities are too crucial to success to be delayed until the offering clears its final regulatory hurdle.
2. Insufficient competitive analysis. A groundbreaking new technology or scientific discovery that receives regulatory approval can give marketers in this segment an inflated view of their target market. While the latest and greatest technology can certainly create an immediate advantage in a crowded market, organizations must perform rigorous analysis to temper expectations.
"When doing competitive analysis, marketers may be tempted to stop at the point of 'no one else is doing this' and assume they can capture the entire market," Jennifer explains. "It's also important to consider who might be doing something similar and could reverse-engineer the offering, and widen the lens to look at foreign competitors."
3. Failure to account for different participants in the buying cycle. Buying cycles in healthcare are even more protracted and complex than the average B2B buying cycle, particularly at the organizations into which device/diagnostics providers often sell. Ensuring the completion of an enterprise agreement (such as at an IDN) may require a strong champion, an external influencer or advocate (such as a distributor), and numerous discussions with ratifiers (such as administrative representatives on a value analysis committee). For device/diagnostic marketers, a solid knowledge of all these buyer personas is essential. Even then, product uptake may require additional efforts with individual medical providers or groups.
Clinical buyers and administrative buyers, for instance, generally have vastly different priorities. When considering a new device purchase, the clinical buyer likely evaluates whether the new solution improves patient safety, offers better performance than the existing solution, or represents a truly meaningful medical breakthrough. The administrative buyer, meanwhile, evaluates whether the solution is cheaper than the status quo or can potentially take the place of two existing products.
"You must have messaging that addresses each of their fundamental needs," Jennifer says. "You need to develop different messaging types and separate campaigns, or you at least need to accommodate different personas within your current messaging approach."
What's your biggest challenge?
Categories