How Four Marketing Leaders Are Tackling Transformation: Insights From Summit 2017
One recurring theme at Summit was marketing transformation – nearly every CMO is going through some sort of transformation today
Summit's "B2B Alignment: An Executive Conversation" panel exemplified why transformation is top of mind for marketing leaders
Product- to audience-centricity is a common form of transformation
There's no better way to observe how SiriusDecisions helps B2B leaders elevate their roles than by attending Summit. Aligning marketing and business strategy, identifying marketing's impact on company performance, and determining the right organization design and talent mix to make it happen were all themes at Summit this year – each of them critical to a marketing leader's role.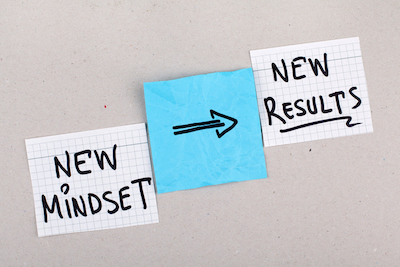 One recurring theme was marketing transformation – and for good reason. We know from our CMO roundtables on change management that nearly all of our CMO clients are going through some sort of major transformation at their organization today. Summit provided examples of transformation with frameworks to help facilitate and drive transformation, and featured a presentation on marketing enablement, a direct result of transformation. This is the first of three blog posts in my series on lessons learned from Summit 2017 in three transformation categories.
Examples of Marketing Transformation
The panel "B2B Alignment: An Executive Conversation," moderated by SiriusDecisions' John Neeson, was the perfect illustration of how transformation is top of mind for B2B marketing leaders. United Rentals' Chris Hummel, Optum's Lynne Stockstad, CA Technologies' Cameron van Orman and Box's Carrie Palin conveyed helpful perspectives on transformation and were candid about the challenges they see for their industries and organizations.
Hummel commented that transformation is driven by finding new avenues of growth, and we couldn't agree more. SiriusDecisions' 2017 Global CMO Study asked more than 290 global marketing leaders to rank the Intelligent Growth® pillars by importance to their organization over the next two years. The results from this study showed that growth through the targeting of new buying centers or buyer personas is the most important growth strategy to CMOs. Ranked second was growth through new markets, defined as expansion into new geographies, segments or industries. Growth through new offerings – the introduction of new offerings or enhancements to existing offerings – came in third, followed by growth through productivity and growth through acquisition.
These growth strategies are driving transformation in B2B organizations, including those of our panelists. For example, Stockstad shared that Optum is facing a $1.3 trillion market opportunity in the United States, and the company is creating a new category for health service innovation. Due to a focus on new markets, new offerings and recent acquisitions, Optum is juggling how to optimize its portfolio of offerings. The company discovered that its buyers aren't changing, but its capabilities are becoming attractive to more segments – necessitating a transformation from product- to audience-centricity.
Van Orman revealed that CA Technologies, a Fortune 500 enterprise software company, is witnessing a shift in buying centers of power. He explained that IT used to be a back-office function, but now the users are becoming the buyers of technology and decisionmaking is being democratized. CA Technologies is focused on new buyers, and in making the major transformation from a product-centric focus to an audience-centric one, it discovered a new persona in the process, improved the win rate of marketing sourced leads by 400 percent, and eliminated more than 60 percent of unused content.
The panelists touched on key foundational elements of SiriusDecisions' Change Management Model, including the leadership and executive sponsorship necessary for change. Palin knows that marketing has a legitimate seat at the table due to CEOs' high emotional intelligence in marketing. Stockstad and Palin emphasized another element of success – communication. When change is happening fast, communication is critical; exhibit credibility and consistency by providing examples of success through data and staying aligned to the vision.
Product- to audience-centricity was a prominent example of transformation with our panel. As we learned in the keynote "Product-to-Audience Transformation: Making It Happen," successful organizations reach inflection points when product-centric go-to-market strategies no longer capture buyers' attention and drive sustainable growth. Despite the aspiration of audience-centricity, the B2B factory is engineered to build and sell products, so organizations must transform and evolve. This is a very challenging proposition. In my next blog, I'll focus on the six most critical process elements that organizations must change to enable product-to-audience transformation, and highlight SiriusDecisions' belief that organizations can transform faster through alignment and accountability – all key takeaways from Summit 2017.
Categories