Identifying Non-Customers for "Customer" Interviews
Many product managers admit that don't have nearly enough understanding of non-customers
Understanding why other buyers purchase from a competitor or haven't chosen any available product provides valuable perspective
Gaining access to non-customers for interviews often requires a creative approach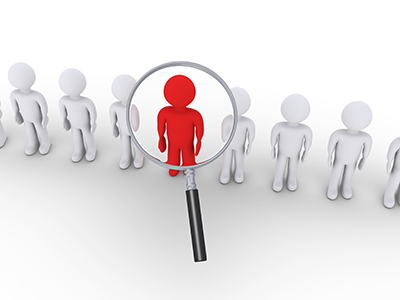 One of the challenges we frequently hear about from product management leaders is that they are trying to get their product managers to better understand market opportunities and customer needs. They want their product managers, instead of spending so much time with developers and other internal teams, to uncover customer insights.
Of course, "customer" is usually shorthand for a number of different audiences – including prospects, existing customers, non-customers, users and individuals at organizations that have purchased but are not regular users.
Many product managers admit that while they may do a decent job understanding the needs of existing customers and users, they don't have nearly enough understanding of non-customers.
Getting insight from current customers is certainly beneficial, but their needs often focus on incremental enhancements and feature requests. Understanding why other buyers are choosing to purchase from a competitor or haven't chosen any available product in the category will provide a different and often more valuable perspective.
One barrier to understanding the needs of non-customers is simply gaining access to them. It's usually easy to talk with existing customers. Product managers may have long-standing relationships with key customers, or can leverage a customer advisory board, or can get introductions to customers through sales, account management or customer success teams. But gaining access to non-customers requires different approaches. Here are four often overlooked techniques worth considering:
Intercept non-customers online. Non-customers may come to your Web site for various reasons, and hopefully there is an ongoing program in place to generate inquiries and nurture prospects. In my post Leveraging Marketing Automation for Product Management, I wrote how marketing automation platforms can be used to identify individuals for interviews. If you take this approach, coordinate with marketing and sales colleagues to ensure that your requests to speak with prospects don't conflict with active selling or nurture programs. However, not everyone has implemented marketing automation, and even if you have, this doesn't necessarily capture every visitor to your Web site. An alternative or complementary approach could be to use an emerging set of technologies that allow for direct engagement with visitors based on certain activity. For example, if someone visits the informational page for a specific product offering more than once, you can display a message to them asking if they want to participate in a phone interview. (Jill Stanek and I will be covering some of these technologies and more in our session Product Management: The Next-Generation Toolkit at the upcoming SiriusDecisions Summit in Nashville, May 12-15).
Identify customers who are also non-customers. Product managers usually don't need to talk to someone at a "non-logo" company to get insight, but merely find individuals who are not buyers or users of the specific product in question. If your company sells more than one product, there's a good chance that some "non-customers" of your product are buyers of other products your company produces. Given their existing relationship with your organization, they may be more likely to agree to an interview or other research. Of course, make sure that these people and organizations align with your key market segments and target customer profile. For example, if you manage a product used for back-office accounts payable and your colleague manages a product used by the human resources department, see what companies purchase the HR product but not your product. Then, work with the appropriate product manager (or sales or account management) to get introduced to the right people who would be buyers or users of your product within that same company.
Leverage in-person events. Conferences, trade shows and other events where your customers (and non-customers) congregate are a great opportunity to look outside the standard network of customers and users. Product mangers are often asked to attend these events anyway – to deliver presentations or support sales and marketing activities – so use the opportunity to connect with non-customers. Make a point of finding new people to talk with in educational sessions, during networking breaks, on the trade show floor, and even in the hallways or elevators. Strike up a conversation with someone new and you may find that they fit your target persona and are willing to spend time talking with you. Rather than trying to conduct a detailed interview then, spend a few minutes to build rapport and ask a few key questions. Then, ask if they would be willing to commit to a followup conversation in the following days or weeks.
Ask for referrals. In my post Four Questions You Should Ask in Customer Interviews, But Probably Don't, I recommend closing interviews with the question: "Is there anyone else I should talk to?" Existing customers probably have friends and former colleagues at other companies that aren't using your product, and those you are introduced to through a referral or introductions are more likely to respond and participate due to the personal connection. Plus, once you are able to talk to one non-customer, they are likely to be able to point you in the direction of others as well.
Categories