Influencer Marketing Tech and My PR Internship
Influencer marketing technology is an emerging field in B2B technology
The providers in this space approach solving the influencer marketing challenge from different angles
B2B organizations must consider the goals and scope of influencer marketing efforts before evaluating technology
I spent my first PR internship asking celebrity stylists for celebrities' shoe sizes so that I could send them free shoes. Yes, you read that right: An unpaid intern worked eight hours a day learning celebrity shoe sizes to send them $500 shoes at no cost to them. This provided me with some fun facts to share at cocktail parties (Paris Hilton wears a size 12) and an understanding of how vastly different B2B marketing is from B2C influencer marketing.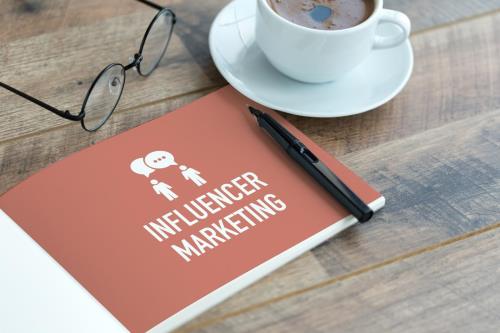 Influencer marketing is an area in B2B that is poised for growth as traditional media channels continue to dwindle and individuals constantly turn to social channels to research decisions. While B2C influencer marketing focuses on paid engagements with influencers, influencer marketing for B2B is centered on earned influence and engagement.
As with any strategic trend, technology comes to the assistance of B2B communications and marketing leaders eager to make their mark in the space. While many influencer marketing programs can be managed initially through an Excel sheet receiving data from social media metrics and Web site traffic, as programs grow and evolve in complexity to include segmenting, organizations must evaluate a solution designed to solve these unique needs. And when that time comes, B2B communications teams must also sift through the available influencer marketing technologies to find a platform that suits these challenges of earned influence.
While researching providers for our forthcoming SiriusView on influencer marketing technology, my colleagues and I identified some key features offered by providers in this space:
Influencer measurement. Cutting through the clutter of who is most influential on a topic can be a tricky task for a B2B marketer. It's important to remember that he or she who shouts loudest doesn't necessarily hold the most influence. Many influencer marketing platforms have scoring methodologies to evaluate how influential a person is on a topic or in a given group. This feature is great for organizations targeting niche markets in which the overall following may seem small.

Governance. Organizations want to be professional and consistent when engaging with influencers, especially when a particular individual is important across campaigns or business units. Many influencer marketing platforms include tools to help users track and understand what communications have occurred with an individual. Of course these tools can't guarantee that no one will "go rogue" and voice an opinion (whether positive or negative) to an influencer on something the influencer has published, but they help communications teams coordinate better.

Social media integration. The biggest differentiator between influencer marketing platforms is their approach to engagement. The majority of platforms have posting to Twitter already incorporated, but that doesn't take into account that organizations use social media management tools to schedule content. Organizations that have invested in these tools need to consider if their social media management platform can leverage an application programming interface – or if the platform offers an influencer marketing module – so that content going out to influencers via Twitter is coordinated with the messages the social media team has queued up.
We've come a long way from managing celebrity shoe sizes in an Excel grid! Are you an influencer marketing technology user? If so, I'd love to hear your feedback.
Categories