Insider Tips, Part 1: How to Maximize the ROI of Your SiriusDecisions Relationship
SiriusDecisions' Monica Benhncke explains that she was a Sirius client for about three years, with a goal to maximize ROI on marketing spend, before she came on board as an analyst. Now as an analyst, she realized there was even more value available that she could have leveraged from her Sirius relationship, and she shares tip on how other can.
Before becoming an analyst at SiriusDecisions, I was a client for about three years, with seats to the Demand Creation, Marketing Operations, Channel Management, Sales Enablement and Executive Edge CMO services. My goal as an executive was to maximize ROI on my marketing spend, and I considered Sirius part of that equation.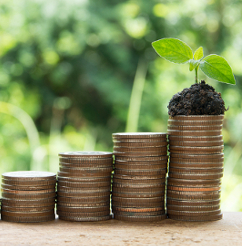 Little did I know that I was still leaving money on the table. When I became an analyst, I found out there was even more I could have gotten from my Sirius relationship (read: even better ROI). Now, when I talk to new Sirius clients, I like to give them my insider tips on getting the most from their relationship. Here are the first four:
Tip 1: Upskill your team. I don't know a manager who doesn't have "employee development" listed among his or her performance goals. But how do you do that? Often, it's too expensive to send everyone to a conference or off-site training (not to mention the time out of the office required). A perfect solution is the SirusDecisions online learning series. It's an affordable way to invest in employees. The courses create a consistent knowledge base to work from and set a standard through certification – which helps managers measure progress against employee development goals. One very forward-thinking CMO I'm currently working with has all his employees take learning courses. We then have a biweekly call to review the learning and, more importantly, apply it to the organization's situation by reviewing its marketing plans. Other clients take a different approach with monthly "lunch and learn" sessions – a series of presentations (often recorded) with Q&A portions afterward based on relevant topics.
Tip 2: Leverage Role Profiles. I'm allergic to writing job descriptions. Not sure why, but I just don't like doing it. In our Role Profiles, SiriusDecisions has job descriptions covering all types of B2B roles. These documents are perfect as the basis for hiring, sorting out roles and responsibilities, and determining organizational design.
Tip 3: Get cross-functional socialization. Rather than socializing a Sirius practice, process or model on your own, bring your internal stakeholders together and have us do it for you. I should have done more of this. Recommendations have additional credibility when they are given by a third party that can help move an agenda forward internally, and getting help with socialization from an analyst is less work than forging it alone. This approach is particularly relevant for topics that stretch across many functions, like content development.
Tip 4: Look ahead every once in a while. At my former company, we initially brought Sirius in to help with marketing automation platform selection and implementation. (Did you know that Sirius will review your RFP and the vendors' responses to it?). But it's important not to get too pigeonholed into the initial project or initiative that prompted the Sirius relationship. If the project is finished, don't forget about using Sirius. For example, our new maturity models are a great prompt to see what the next thing you should be working on is. As the saying goes, "You don't know what you don't know." So it's good to go back and review the offerings periodically to see where else you can leverage Sirius.
Coming up in my next post: five more insider tips for getting the most from your SiriusDecisions relationship.
Categories