Is Your Content Helping Or Annoying Your Customer Success Team?
Customer success managers (CSMs) are responsible for ensuring that customers see value in the offering
To retain and grow customer relationships, CSMs must be able to communicate clearly and consistently
Consistent training and tools for CSMs correlate with better customer retention and employee satisfaction
This blog post was co-written by Lisa Gately.
If the COVID-19 pandemic had you looking at deep cuts on your movie list, perhaps you stumbled upon Heaven's Gate, the money-losing 1980s western that clocked in at close to four hours running time, crippled the United Artists' studio, and was described by reviewers as an unmitigated disaster. Turns out people don't respond well when there is too much information in no discernable order.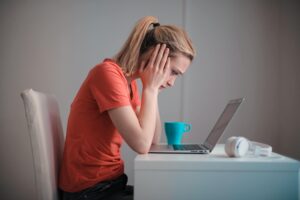 As customer retention and growth from the customer base are receiving increased attention, it's worth examining whether your customer success managers (CSMs) have what they need to guide customers. Are you, like the producers of Heaven's Gate, giving them too much information in no discernable order? Data from the SiriusDecisions 2020 Customer-Facing Roles Survey indicates that the right content makes the difference in the ability of CSMs to meet customer expectations. Just as important: The right content reduces time wasted searching for material, which means B2B organizations are more likely to keep those CSMs around.
The Right Content Enables Customer Retention
Customer success leaders participating in our survey indicated myriad challenges related to content, including finding quality content, understanding customer personas, connecting offerings to buyer needs and challenges, and differentiating offerings from the competition. High-performing customer success leaders, as measured by the percentage of their direct reports meeting KPIs, were nearly 30% more likely than lower performers to report that their companies provide consistent training, tools, and content for their teams.
What do customer success leaders need for their teams to be successful? They need content that helps busy CSMs get up to speed. Skills gaps and time to new hire competency were among the most cited challenges to attaining goals such as retention and customer satisfaction. Only customer turnover ranked higher.  Additionally, these customer success leaders cited collaboration with peers and on-the-job learning, self-paced e-learning, and classroom training as the most effective ways to absorb information. This reinforces the importance of practical, easily digested content that can be managed with flexibility and applied in real-life customer situations.
Ensuring CSMs Stick Around
The right content for CSMs correlates not only to productivity but also to employee retention. Customer success practitioners who planned to stay in their roles were almost three times as likely as their less satisfied peers — those who planned to look for new roles — to indicate that their company provides consistent content, tools, and support resources. Nobody wants to spend half their day just trying to locate the materials they need to do their jobs or creating their own versions because they can't find what they need.
Considering CSM training delivery preferences goes a long way in helping the customer success team learn effectively. Practitioners responding to the survey were consistent with the input of their managers, noting they prefer on-the-job, informal learning with peers, and self-paced e-learning, followed by in-person classroom training, direct manager-led training, and video-based training (particularly videos of role-playing scenarios or subject-matter experts).
In a nutshell: Time-pressed CSMs prefer the informal style, or easily consumed peer/manager training formats over reading articles, books, guides, worksheets, checklists, or training with gamification.
Planning Future Content for Customer Success
To give your customer success team the content they need to drive retention and growth, as well as job satisfaction, consider the following steps:
Look at content across all customer-facing roles. Ensure there's content to help customer success teams position offerings in the context of customers' needs, even if those needs change as the customer lifecycle progresses. Many organizations focus content creation efforts on the buyer's journey, leaving all post-sale customer lifecycle positioning and persona insights to the customer success team. However, CSMs need help ensuring they deliver on expectations and protect against churn by differentiating offerings against competitors and the status quo.
Use content types CSMs value and prefer. Given how much CSMs want to learn from their managers and peers, use more video, webinar, or live team sessions for training. During those sessions, promote other supporting content CSMs can use on their own. Although in-person training is on hiatus, virtual learning as a team is still in demand.
Understand the content your customer success team is using today. Build and organize future content so it's in the right context for CSMs. This means working with content operations, sales operations, sales enablement, and customer success operations teams on content utilization reports by customer-facing team role. Knowing what you have, how it is tagged/categorized, and where you have content gaps will help prioritize future content efforts.