Is Message Testing Becoming Extinct?
The traditional approach to B2B messaging – developing messaging and then taking it externally to get feedback – is becoming outdated
An audience-centric messaging development process is emerging as traditional message testing's replacement
Check out the SiriusDecisions Messaging Nautilus as a modern approach to audience-centric messaging
What do the Rolodex, cassette tape and woolly mammoth have in common? They are all extinct. With the proliferation of modern audience-based approaches to B2B messaging, clients wonder if message testing is becoming an endangered technique that will also soon become extinct. The answer is: Yes and no.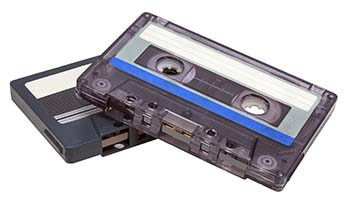 The traditional approach to B2B message testing is becoming extinct. This involves developing messaging (usually based on internal opinions) and then taking it outside of the organization to get feedback for further refinement. Message testing can take many forms – consultative, simulated or live. Each of these forms has tradeoffs in terms of aligning to buyer needs, the amount of time it takes to get results and the costs involved in execution.
Traditional message testing is being replaced by building validation into an audience-centric messaging development process. This best practice leads to a higher degree of confidence in the relevance and resonance of the final messaging. It also reduces the time to market and improves the efficiency of internal processes.
We recommend the SiriusDecisions Messaging Nautilus as a modern approach to audience-centric messaging. The Messaging Nautilus is a sequential and logical process that starts with the buyer, incorporates messaging validation early in the process and has audience relevance built into the overall methodology. For example, in the second step focused on persona context, validating the buyer persona through interviews, surveys and focus groups informs the messaging components that are later developed in the sixth step. This early validation minimizes the need to test messages after they are built.
Interested and want to learn more? The SiriusDecisions Messaging Nautilus Toolkit is available to clients in our Portfolio Marketing service. Non-clients can take advantage of Persona-Based Messaging: Increasing Messaging Resonance, a 30-minute webcast that shows how centering messaging around the buying audience yields better marketing and sales results.
Categories