Jumpstarting an ABM Pilot: The Power of Sales and Marketing Joint Planning
Companies that are successful in large account account-based marketing often cite marketing and sales alignment as the single most important factor of success
Sales and marketing working together in one room for a full day on joint account planning can be very powerful for jumpstarting an ABM pilot
Sales and marketing benefit from jointly developing a common language, aligning on goals, and developing concrete plans
As an analyst in the account-based marketing service at SiriusDecisions, I recently had the opportunity to participate in a one-day workshop with a late-stage SaaS startup. The company had an opportunity to complement their broader demand creation strategy with a focused ABM model for a select group of accounts. This client had decided to focus on an ABM pilot with six strategic accounts that would test the effectiveness of an ABM approach, discover what elements of ABM marketing are already in place, and determine where the company faces gaps.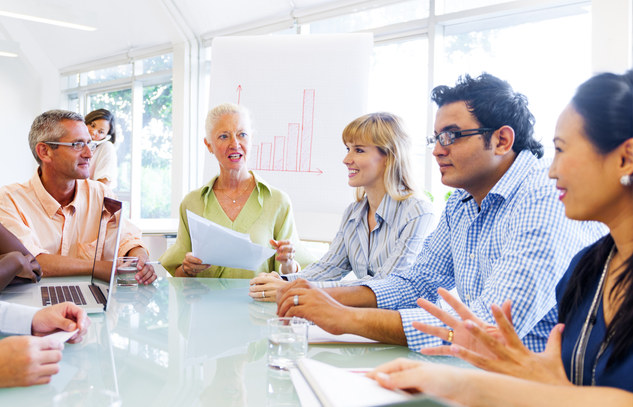 The workshop brought together over 30 people company-wide, including:
Sales account leaders for each of the six accounts
ABM marketing practitioners
Cross-functional marketing team members from marketing operations, digital marketing, content and other functions
Marketing and sales leaders, including the chief revenue officer (CRO) and the chief marketing officer (CMO)
The workshop began with a morning presentation designed to create a foundation for the team working on the ABM pilot. The majority of the workshop consisted of concrete, hands-on planning exercises with six actual pilot teams (four to six people per team). Each team moved through a series of account planning steps: goal setting, audience identification, insight identification, resource inventory and activity planning. Finally, each team reported on the plans they had created and solicited feedback from the rest of the room.
There were several reasons why sales and marketing working together in one room for a full day was so powerful:
Common language. By covering core terminology, key principles and ABM success stories from other SiriusDecisions clients, the team was able to avert communication barriers that often slow down – or even derail –complex initiatives like ABM. This approach also provides a common lexicon for ongoing communication, which is crucial across functions as the pilot takes shape.
Goal alignment. Account and marketing teams were able to brainstorm and align around a "cascading" set of goals. The teams started with high-level business goals (e.g. percentage growth in annual recurring revenue per account). They worked their way to account goals (e.g. penetrate three new buying centers by leveraging advocates from existing buying centers to generate momentum and credibility). The marketing team then built program goals that were focused on building awareness of the company's brand more broadly at the account (e.g. identify and target 25 new people at the director level within new buying centers, with awareness building and success-oriented messaging).
Concrete plans. High-level plans were developed with tactics and owners identified. The ambitious objective for the day: each cross-functional account team was to leave the room with an action plan that was detailed and concrete enough that it could move toward execution almost immediately.
Both the CMO and CRO attended and actively participated in this workshop, which was a real testament to the company's commitment to adopting an account-based marketing approach. However, this one-day workshop was only one step in this client's journey. As a subscriber to the SiriusDecisions ABM service, this client will continue to access research, tools and inquiry services that can help the pilot get off the ground quickly and effectively, and keep the pilot on track over time.
Are you considering an account-based marketing approach and want to learn what ABM is all about? View our webcast "Account-Based Marketing: What It Takes to Get Started."
Categories