Six Ways to Keep Zombies Out of the B2B Demand Marketing Mix
Changes in buyer behavior and expectations, along with new technologies and touchpoints, are forcing B2B marketers to rethink demand program design and delivery
B2B demand marketers can explore six areas of innovation to exploit emerging digital and nondigital tactics that engage new buyers
To assess the opportunity and potential impact of an innovation, consider audience context, alignment with demand program objectives and tactic mix integration
I've always been a fan of zombies. From the 1932 film White Zombie to the modern classic The Walking Dead, the idea of reanimation and the folklore of the undead inspire tales that capture attention and trigger audience response, whether it's to be entertained (Scooby-Doo on Zombie Island), terrified (Night of the Living Dead), or moved (who doesn't love Bill Murray in Zombieland?). Pop culture has us thinking about tactical plans for surviving the zombie apocalypse, and Michael Jackson showed us how zombies might move if an outbreak happened.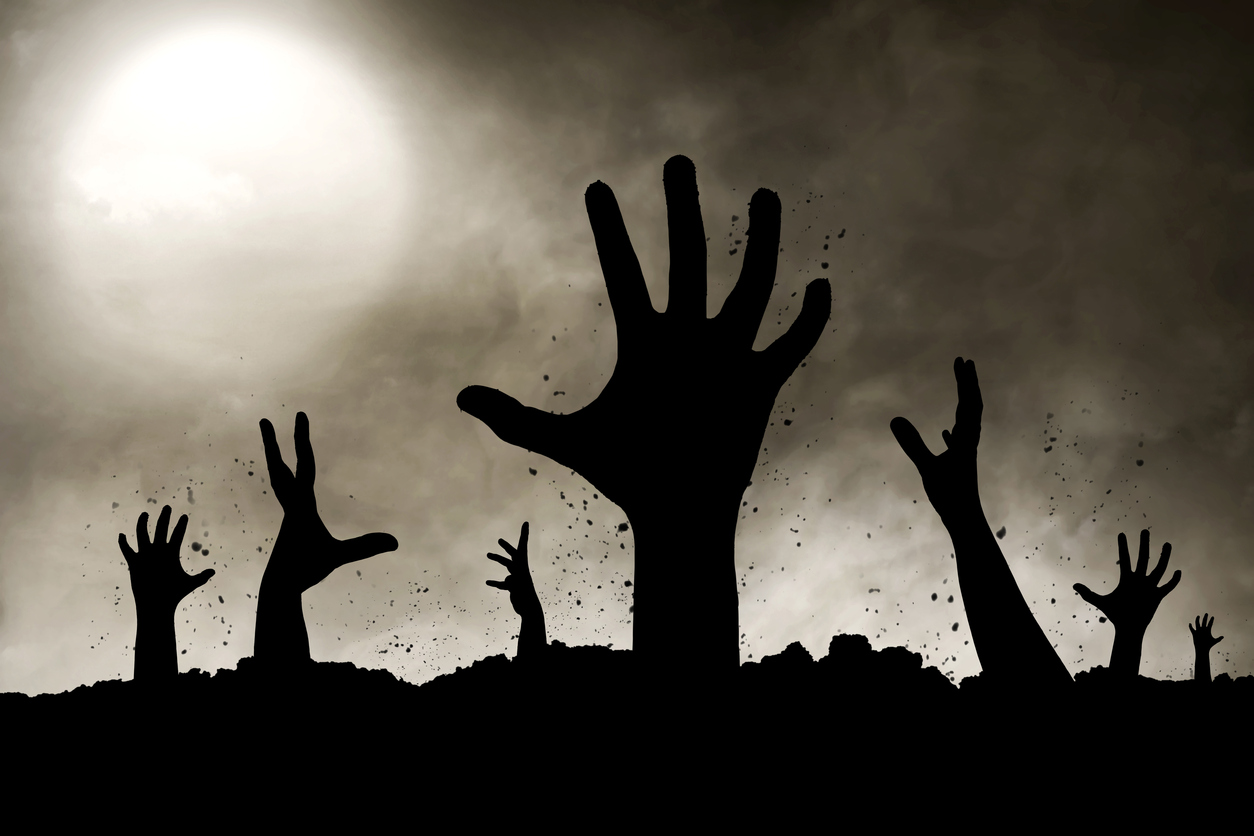 One place zombies don't belong is in the marketing demand program and tactic mix. Symptoms of zombification include doing things the way they've always been done marked by an aversion to rethinking established approaches to demand programs. Common zombie excuses to try new techniques include "We have a template for that," "I know what to expect" or "What if it fails?"
The pervasiveness of digital tactics and interactions in the buying process and customer lifecycle combined with the consumer-like expectations of B2B buyers requires marketers not only to innovate, but to also evaluate and prioritize innovation in two main categories: strategic (long-term change that impacts core experiences and interactions) and tactical (bound to program and tactic mix).
For B2B demand marketers, innovation is the best defense against zombification. This could mean finding new ways to leverage buyer insights to personalize more buyer interactions or designing new approaches in content experiences and offer promotion that engage buyers and customers.
Reanimating the Demand Marketing Mix
It's time to reanimate demand marketing — not in a stumble-around-and-eat-brains way like in World War Z, but with the style and synchronicity of Michael Jackson's Thriller zombies. B2B marketers have opportunity for innovation in six areas that impact demand program planning and activation:
Interactions. New techniques and technology capabilities enable marketers to integrate human and non-human interactions and orchestrate targeted, personalized omni-channel engagement strategies at scale, where individualized touchpoints are designed in context of the buying group and the buyer's role in the decision-making process — with a permission-based marketing approach compliant with data privacy regulations.
Media. For many B2B organizations, an untapped area of innovation is in media, whether paid, earned or owned. This includes opportunities for more precise targeting, creative optimization, leveraging user-generated content, and rethinking the types of experiences delivered through experimentation and immersive content by tapping into first- and third-party data sources.
Mix. Nonlinear demand program activation means delivering the right message at the right time in the right channel, requiring operationalization of content and delivery mechanisms to support a fluid, dynamic buyer's journey with the ability to change and adapt based on buyer signals. Emerging delivery mechanisms, media formats and programmatic integration of digital and non-digital tactics should be evaluated on the basis of demand program objectives, operational viability and audience context.
AI. AI is helping B2B demand marketers drive individual buyer engagement through personalization, tactic matching, creative optimization and one-on-one conversation. The increasing availability and adoption of AI-driven capabilities in the demand marketer's tech stack will continue to introduce new opportunities for innovation, leveraging buying insights and a deep understanding of content with the ability to not only deliver the next best asset, but also to create it.
User experience. The growing adoption of voice search, chat technologies and buyers using digital assistants presents demand marketers with new opportunities for optimizing search strategies, content development, and the underlying keyword universe to facilitate conversational interactions with buyers based on their preferences.
Culture. The zombie-proof demand organization should foster and embrace a culture of ideation, experimentation, learning, collaboration and agility in addition to audience-centricity and data-driven decision-making.
Buyers and Brains
Of course we can't just wander aimlessly eating people's brains as we stumble upon them. B2B marketers need a plan to test, target and reach the buyer brains they wish to engage and support throughout the decision-making process. Demand marketers should interlock with portfolio marketing and consider audience context, alignment with demand program objectives, and tactic mix integration as inputs into the planning process:
Audience context. Audience-centricity is the foundation of effective demand generation and innovation, whether augmenting the tactic mix or enhancing the user experience across digital properties. New approaches to gathering and activating audience insights and evolving digital marketing technology capabilities empower marketers to use the construct of signal, response and next best action to plan and design programs and optimize the tactic mix.
Alignment with demand program objectives. To properly assess the opportunity and viability of an innovation and measure impact of that investment, innovative tactics and techniques must be planned, executed and evaluated in alignment with demand program objectives and KPIs.
Tactic mix integration. Understanding the organization's content and being able to design for and activate those insights at the segment, buying group and individual level across delivery mechanisms will be a requirement as organizations scale their approach to innovation within the marketing mix.
Where do the opportunities for innovation exist for your organization? Where can technology, data and integration give you a cutting edge? How does your demand marketing organization plan to innovate in 2019?
We won't need to survive a demand marketing zombie apocalypse if we can prevent it from happening. Join us at the SiriusDecisions 2018 Technology Exchange in New Orleans November 7 through 9 to learn about the technology capabilities inspiring innovation in leading B2B marketing organizations.
Categories