Leveraging Technology to Empower Advocacy
One of the (few) advantages of getting older is a greater sense of perspective. For example, when I consider the tools available to a B2B marketer in the 1980s vs. those available to a modern marketer, it's just not a fair fight. Just a decade or two has brought new technologies that enable today's marketer to be much more efficient in supporting a wide range of corporate objectives.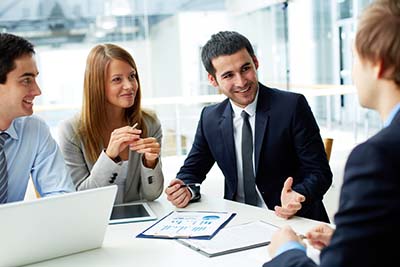 The area of customer advocacy technology is no exception. As B2B companies have realized the increased value of advocacy assets and interactions in support of net new sales pursuits, existing-customer cross- and upsell, and even customer retention efforts, the array of technologies available to streamline advocacy processes has expanded.
Technology supports customer advocacy in a number of ways, including:Sourcing. One of the most critical challenges facing marketers is identifying possible candidates for advocacy within the customer base. Technology can streamline this process by providing marketers with customer insights that give clues to advocacy potential. Technology can also improve the customer advocacy asset production process once a candidate is identified.
Managing. A primary reason for investing in advocacy technology is to manage of the use of advocacy assets – the key component of a successful advocacy program. Technology helps B2B marketers monitor the volume and types of activities customers have agreed to as part of the program.Connecting. Technologies that enable customers to interact with key company resources, as well as other customers, are quickly becoming an essential element of best-in-class advocacy programs. Social connectivity plays a leading role in B2B nowadays, and leveraging technology to facilitate interactions is an advocacy best practice.
Integrating. As customer advocacy continues to increase in importance, it is critical to integrate advocacy platforms into other company systems and structures (e.g. sales force and marketing automation platforms). Also, consider how advocacy platforms can benefit from and support other customer organizations (e.g. user groups, online communities).
Rewarding. Customer advocacy is most effective when reward and recognition systems are in place to encourage customers to participate and ensure that internal departments (e.g. sales, support, service) support the effort. Technologies can play a key role in automating these processes.
Engaging. Advocacy is about deepening your level of engagement with your customer base. B2B companies should consider how technology can help facilitate greater customer engagement, which can translate into improved customer relationships and increased lifetime value.
Looking backwards can give us perspective on how far we've come. But anticipating the future is also an important exercise. When considering where you will make investments in customer advocacy technology, take the time to think about what your company's needs will be a decade in the future. Will you be entering new markets? Making key acquisitions? Developing new products? These questions will help outline a clear strategy for making sound investments in customer advocacy technology.
Categories