Mapping the Buyer's Journey for Demand Creation: Who Does What?
The buyer's journey map is a critical input into demand creation program planning
High performing demand creation programs are informed by persona insights
The key to operationalizing buyer's journey map for demand creation is the interlock between portfolio marketing and demand marketing
Buyer's journey mapping is a hot topic. In B2B organizations that are shifting their marketing approach towards audience-centricity, marketing teams are pressured to understand the target personas' buying process and behaviors and discover how these insights inform campaign strategies. For these teams, the hot topic of buyer journey mapping can quickly become a hot potato when there is no clear definition of roles and responsibilities for creating and operationalizing the buyer's journey.
Recently I had the pleasure of hosting a customer forum on this topic with my fellow research director Carrie Rediker. We were delighted with the turnout and interest in the topic from both portfolio marketers and demand marketers. The question that was top of mind for this audience was, "When it comes to buyer's journey mapping, who does what?"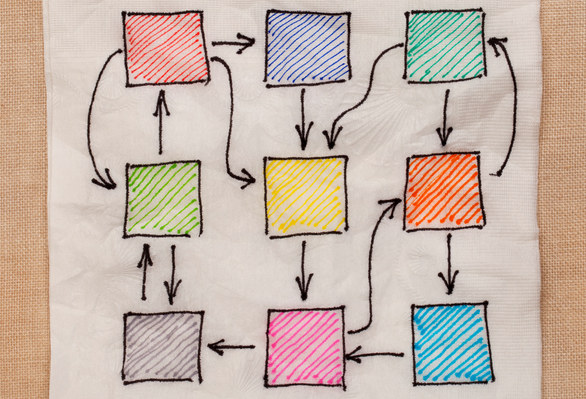 The answer to that question begins with a common understanding of the topic. SiriusDecisions defines the buyer's journey map as a visual representation of the buyers' patterns of interactions, content consumption and engagement. Because a big part of their responsibilities include having deep understanding of the target audience, portfolio marketers (e.g. product marketers, segment marketers, solution marketers) take the lead in creating the journey maps.
They leverage the persona data and insight gathered from primary and secondary market research to construct buyer's journey maps as part of the go-to-market process. The journey maps, along with the persona profiles produced by portfolio marketing, are used by demand creation teams to determine the right mix of offers and tactics that should be developed at each buying stage to drive inquiries and lead opportunities.
Defining the interlock and workflow between portfolio marketing and demand teams is essential to driving prospect acquisition and nurturing results. Also important is having a continuous improvement communication loop between demand marketers back to portfolio marketers to share how programs are performing and fine-tune insights on each persona's journey. It's a worthwhile effort, as organizations that have operationalized the buyer's journey map through a collaborative approach across marketing teams report an increase in engagement with buyers earlier in the purchase decision process, higher-quality leads and overall growth in the leads pipeline.
SiriusDecisions recommends a comprehensive approach to creating the buyer's journey based on persona research. For our SiriusDecisions Portfolio Marketing clients, please contact your account team to access the brief "Creating Journey Maps to Enable Buying Decisions." If you're not a client, contact us for more information.
Join us at the 2017 SiriusDecisions Summit for more content like this. Registration is now open! This year, I will be presenting "Messaging Nautilus: The Post Sale Edition." Learn more about the event here.
Categories