Three Ways CMOs Can Boost Marketers' Capabilities in 2020 and Beyond
Empowering your teams to execute is critical to marketing enablement
SiriusDecisions is the gold standard for B2B marketing education, and we have a new path that enables B2B marketers at varying skill levels to certify on core skills through a university-style online course
Now is the time to get your teams on board with your 2020 plan and help them succeed
SiriusDecisions' annual Global CMO Study examines how marketing leaders are adapting their marketing strategy to support their organization's growth objectives. CMOs consistently indicate that they intend to increase their marketing budget, add headcount and develop enablement plans, and the 2019 study was no exception. Findings included the following: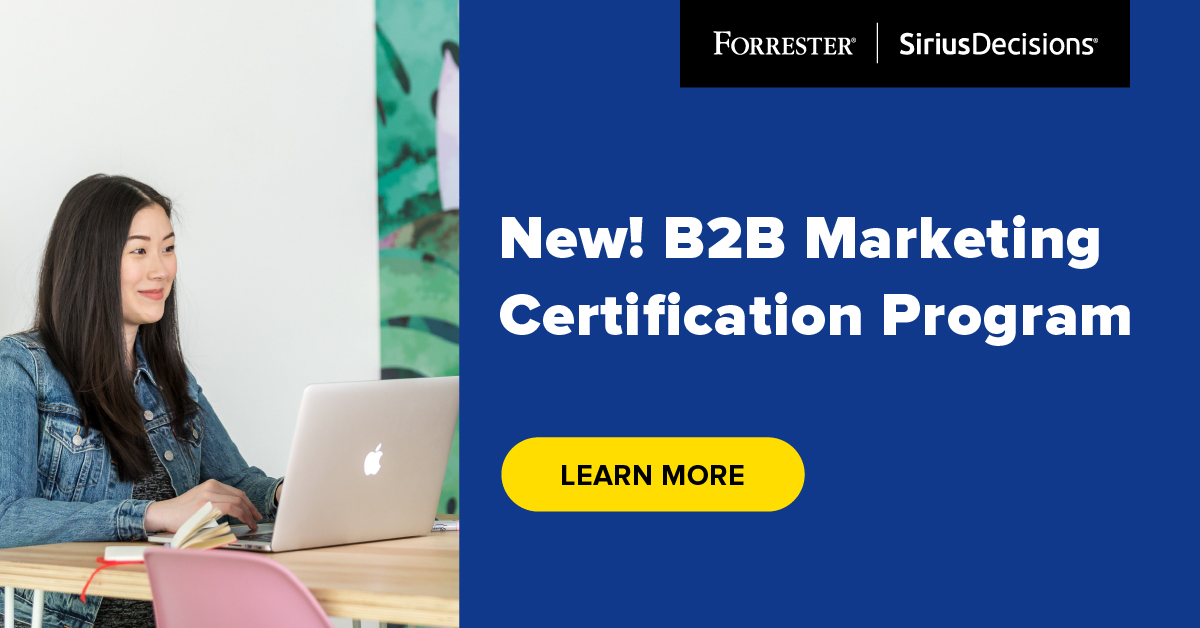 Seventy-seven percent of CMOs intend to increase their marketing budget over the next two years, with 25% of that increase going toward personnel.
Sixty-two percent of CMOs plan to develop and/or formalize employee enablement plans.
Fifty-three percent of CMOs will increase the use of external service providers to acquire specialized skills.
Enabling your existing teams is the key to turning knowledge into action. Here are three steps marketing leaders should take to ensure effective enablement:
Start with a strong foundation. Before you start growing specialized skills in various areas, you must ensure your teams are speaking the same language, following the same frameworks and working together toward common goals.
Build opportunities for specialization. Hiring for diversity in expertise will help you fill known gaps in your workforce, but you need to grow your existing teams' capabilities as well.
Don't wait! Now is the time to align your teams and prepare them to execute on your plans for 2020.
At SiriusDecisions, we've designed a NEW path that enables B2B marketers at varying skill levels to certify on core skills through a university-style online course. You'll benefit not only from seeing your teams apply what they've learned, but also from the confidence that comes with knowing your teams are SiriusDecisions certified. Click here to learn how our B2B Marketing Foundations course can get you on the right track.
In addition to our new online course, we have a catalog of 28 on-demand offerings that align to the priorities we know our B2B marketing clients must focus on to succeed in their business. These specialized courses offer the flexibility of self-paced content that's based on best-in-class SiriusDecisions research.
Our research clearly shows that CMOs understand the importance of employee enablement and are willing to do what it takes to remain competitive — register today for B2B Marketing Foundations to certify your teams and establish your organization as an industry leader!