Marketing Ops Can Help Avoid Technology Overload
The complexity of managing today's marketing technology environment requires a disciplined approach to technology management
Marketing operations plays a significant role in technology management to ensure a return is delivered to the organization
Marketing operations must collaborate with key stakeholders to audit and enable users, and build the roadmap for the evolution of the organization's
Marketing technology is turning the average marketer into the proverbial kid in a candy store. Over the past six years, organizations have doubled the percentage of their budget dedicated to technology, and according to SiriusDecisions benchmark data, 89 percent of organizations expect to see their technology budgets increase. However, like that kid in the candy store, if marketers act solely on their impulses, their budgets become bloated and they end up feeling like they just wasted their last penny.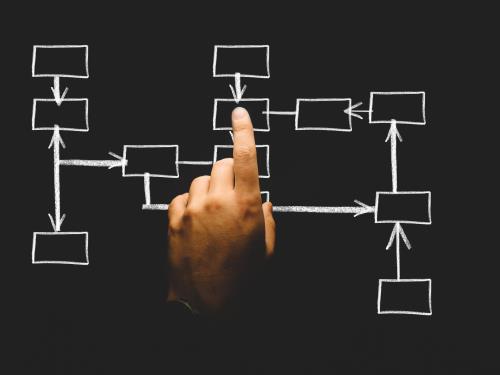 While technology is intended to improve efficiency and performance, our clients are finding redundancy, poor engagement and waste in their tech ecosystems. This means that there is budget that could be better applied to program execution, or more strategic technology investments.
Marketing operations is best positioned to help the CMO by working across the organization to develop a disciplined approach to the acquisition, implementation and management of technology. The objective is to move beyond point-in-time audits and toward a proactive process that preempts waste – not only of money, but also of time, as the organization improves processes and ensures staff members are trained and engaged with the technology.
The following are key responsibilities that marketing operations must consider when managing technology:
Assessment of technology current state. Make sure that the organization's technology is delivering a return. By assessing user engagement, criticality, risk, fit, scalability and integration, marketers can find systems that can be obsoleted to open up budget and staffing for new investments, and others that can be enhanced to accomplish new goals.
Determine future state and develop roadmap aligned to corporate strategy. An assessment of the organization's current state technology provides a baseline to identify gaps for meeting current and future needs. Marketing operations can play a critical role working with key marketing stakeholders to define gaps, solicit proposals for future investments and prioritize projects for the technology roadmap.
Align technology to process and data flow. Marketing operations should document core processes across marketing and aligned functions (e.g. sales, channel or product teams) to consider technology's ability to act as a catalyst for process improvement and proper data management.
Liaison with IT and cross-functional partners. Marketing cannot operate as a technology island. Sales operations, product operations and IT can help with several areas of marketing technology, including process improvement, data integration and management, and security.
Clarify roles and responsibilities across teams. In managing a growing portfolio of technology, it's imperative to gain a common understanding of roles and responsibilities among functions, including those outside of marketing. Develop a RACI Model (Responsible, Accountable, Consulted, Informed) to formalize the roles of marketing stakeholders in both marketing systems, as well as corporate systems.
Procurement and implementation support. Marketing operations should serve as a program management office, providing the necessary support for requirements definition, business case development, vendor selection, change management, training and integration with other systems.
Develop technology enablement curricula. A common outcome of a technology assessment is the identification of systems that have little or no user engagement. If the system has untapped potential to provide value to the organization, marketing operations should develop a comprehensive enablement plan to increase adoption.
Consolidate reporting and analytics across technologies. New systems mean new sources of data for marketing measurement. For example, a new social monitoring application may provide brand awareness metrics that were previously unobtainable. Marketing operations should evaluate technologies as potential sources for data, and determine how the data can be accessed and reported through measurement tools.
Conduct inventory of license agreements. There are many reasons why an organization might be paying for technology that is not currently providing value. With the rise of recurring license agreements, invoices might be submitted for systems that supported employees who have left the organization, systems that have replaced by another solution, or those that addressed last year's problem before priorities shifted.
With each of these responsibilities, marketing operations must work with the CMO to define how tightly technology management should be controlled. In a highly controlled environment, marketing operations serves as the central function for all technology purchasing and owns the budget. In a more decentralized environment, marketing operations can establish the processes and governance to ensure that new technology fits into the technology ecosystem.
Jeff is speaking at TechX during two sessions: "Building The Capability-Led Marketing Tech Stack" and "What's In Your Technology Future? Build A Roadmap. "