Marketing Dashboards for Financial Services
Interviewing key stakeholders helps better understand the needs of the dashboard audience
Summarizing key findings facilitates better readability and analysis of dashboards
Dashboard data should flow logically from activities to outputs to impacts
Financial services marketing organizations are increasingly being asked to build dashboards not only to update executive leadership, but to also inform a wide range of internal stakeholders. Stakeholders such as business unit leaders, regional business leaders, product management, channel sales, sales operations and research functions are now relying on marketing to demonstrate value to their role and offer insights to improve stakeholders' performance.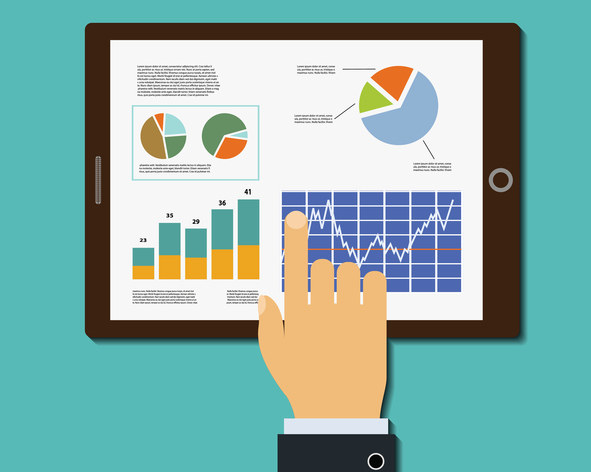 As the audience requesting these insights from marketing increases, many marketing organizations take a one-size-fits all approach. However, it is becoming even more important for marketing organizations in financial services to develop dashboards that now address the specific needs of each key stakeholder. Here are three essential ways to develop concise and impactful dashboards.
Know your audience. One the most common criticisms of marketing dashboards, especially from those who work outside of the marketing function, is that they often do not provide specific insights or analysis for their roles. We recommend interviewing the stakeholders you are developing dashboards with to understand the insights they would find beneficial or the value they expect marketing to deliver. Gain agreement on the KPIs and metrics in the dashboard that speak directly to those needs.
Start with a summary. Save the reader time by summarizing the most recent data and placing it in context. The summary should guide the executive to the relevant metrics and highlight some potential causes and impacts that can be interpreted from the dashboard. An effective summary should identify the key metrics and their trends relative to any goals established for the organization. Use the summary to identify areas for needed improvement and plans to address those needed improvements.
Pay attention to flow. The order of information presented in a dashboard should flow to better visualize cause and effect. We recommend that the presentation of data flow from activity to output to impact. For example, 10 webinars led to 40 inquiries and 25 opportunities, resulting in $700K in new pipeline. Depending on the audience, such as executive leadership, it may be more appropriate to highlight outputs and impact rather than activities. An executive leadership audience tends to prefer less volume of data, while operating managers need more detail to generate insights.
Marketing-generated dashboards are a key component to demonstrating the marketing function's value to the wider organization. Yet, quite often, the opportunity to do so is wasted as marketing teams take a one- size-fits-all approach to creating dashboards. Developing dashboards that address the unique needs of the stakeholders will go a long way toward improving marketing's profile in the company.
Categories