Marketplace Essentials: Q&A With Amanda Wynne
SAVO, a sponsor of SiriusDecisions events, is a Chicago-based pioneer in sales enablement software
This spring, Ellen Lind asked SAVO's senior director of marketing, Amanda Wynne, some events-related questions
Amanda and her team get their reps excited during event booth duty with fun giveaways that customers love
Editor's note: This post is part of the sixth issue of our B2B Marketplace Newsletter, a resource for marketing and events professionals from leading technology and services providers. Go here to learn more and subscribe.
SAVO, a sponsor of SiriusDecisions events including the 2017 Sales Leadership Exchange in February and last month's 2017 Summit, is a Chicago-based pioneer in sales enablement software. SAVO provides an "insightful, prescriptive and secure global sales enablement platform, delivering content to sellers within the context of each deal." This spring, I had a chance to sit down with Amanda Wynne, senior director of marketing at SAVO, to ask her some events-related questions.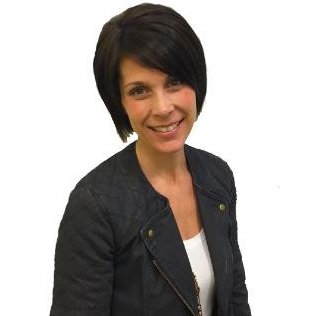 Where's your favorite place to host or sponsor an event?
I'd be remiss if I didn't say Chicago. It's SAVO headquarters, but also Chicago was just named one of the top tech hubs in the world. Because we're a company that sells sales enablement software, that's super interesting to us. As long as you avoid the wintertime, Chicago's the city I'm going to go with!
What apps/software/tools can't you live without?
My list is super long. I'm a working mom, so I'm all about multitasking and efficiency. I use everything from Blue Apron to get dinner on the table to Via for ride sharing, Venmo for money sharing, and of course, AdWords and LinkedIn. Also, Postmates – it's like Uber, but for deliveries – my sweet-tooth lifesaver.
What's the last song you downloaded?
I'm obsessed with TIDAL [a high-fidelity music-streaming service], and I just listened to an oldie but a goodie: Lykke Li. She's a Swedish songwriter/pop star who was big around a decade ago. On TIDAL you can listen to full albums, so I was listening to one of hers.
What have you seen at other events that you want to add to your event this year?
For team building, I love the "room with a zombie" concept, where you are literally stuck in a room with a zombie for 60 minutes! We've also recently hijacked the hackathon concept for marketing. Think: 30 blogs in 30 minutes with a room full of subject matter experts. And in Berlin, we saw a paint jam – a super creative way to showcase art with local Berlin graffiti artists that had everybody talking and creating.
How do you prepare the team before going onsite for an event?
The number one thing we do is research. We always spend a significant amount of time as a team – specifically with the folks who are going to be onsite – to make sure we have a good understanding of the attendees who will be there, what their pain points are, what they last blogged on, et cetera. This of course always involves LinkedIn so that we can learn if we have any connections.
How do you get your reps excited and drive valuable interactions during booth duty?
There's almost always some sort of a giveaway. I feel like that's an old tactic, yet it still works. We currently are big on socks – specifically, crazy socks. It's amazing how many people love crazy socks! We have folks coming up to us all the time asking for the latest design. We were at an event not too long ago, and it was an event we'd participated in multiple years in a row. The previous year we had given out socks, and we had a gentleman come to the booth wearing last year's socks and showing them off. He was so happy! Our reps get excited because they know they're giving away something that people really like. And now that I've shared this secret, you can bet I'm looking for my next "crazy sock" alternative.
Of course we also go through pretty extensive training to make sure reps feel really confident about the messaging and content. So while the event is one moment in time, there's so much happening before that booth goes up, and especially after that booth comes down, that we're really focused on.
What are some tips and tricks you use onsite to engage and optimize networking with delegates at an event?
It's about quality, not quantity. If you have three really good conversations with people you've never talked to before, then that's a win. Putting a lot of pressure on yourself or the team to work the entire room sometimes just doesn't work anymore, especially in the more intimate environments that we're seeing events happening in.
The other thing we encourage – and I know your organization does too, particularly when you're doing case study showcases – is the idea of no selling. When you're networking, make it about finding commonalities, connecting with people and just putting yourself out there. If there's an opportunity to talk about selling, that's fine, but don't make that the number one item on your agenda. Establish that basic human connection first.
Categories