Marketplace Essentials: Q&A With David Buffaloe
Zift Solutions, a sponsor of SiriusDecisions' events, offers Channel as a Service (CHaaS)
After the 2017 Sales Leadership Exchange, Ellen Lind asked Zift's VP of marketing, David Buffaloe, some event-related questions
David and his team leverage events to expand relationships with customers by reaching out to other buyers in an account
Editor's note: This post is part of the fourth issue of our B2B Marketplace Newsletter, a resource for marketing and events professionals from leading technology and services providers. Go here to learn more and subscribe.
Zift Solutions, one of the sponsors of SiriusDecisions' 2017 Sales Leadership Exchange (SLE) in Arizona and the upcoming SiriusDecisions 2017 Summit in Las Vegas, offers Channel as a Service (CHaaS). Since 2006, the company has worked with thousands of channel partners and industry-leading suppliers to help them reduce the costs and complexities of channel marketing while simultaneously increasing sales. After SLE, I had a chance to sit down with David Buffaloe, VP of marketing at Zift Solutions, to ask him some event-related questions.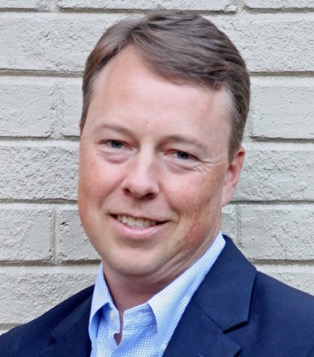 Where's your favorite place to host or sponsor an event?
I love San Francisco. I think it's a great place to host events – at really any of the venues there. The city's got so much to offer. We work a lot with tech companies, so obviously there's a ton of them in the area driving attendance. Plus, it's a destination city. People love to go and extend their trip a little bit; maybe hit wine country.
What apps/software/tools can't you live without?
From a business side, one of the apps that I absolutely love is called Rev. From a marketing standpoint, we do a lot of case studies and interviews, and Rev is a very easy app that lets you record the conversation and – right through the app – get it transcribed and have it back within 24 hours or so. It's really great to be able to have that transcription pretty quickly so you can use that to help build out the content. On the personal side, TeamSnap is great because I have two kids who play soccer and it keeps our family organized on who's playing and who's practicing on what days in what locations.
What's the last song you downloaded?
That's a tough one, because most of the music I listen to now is streaming, through Pandora or XM. But probably a song called "Parachute" by Chris Stapleton would be one, and another is "Ain't No Man" by a band from North Carolina called the Avett Brothers.
What have you seen at other events that you want to add to your event this year?
A couple of things come to mind that I've seen recently and really liked. One is the way the content of a presentation was given life after the presentation. We've seen artists there at the session whiteboarding and graphically showing key concepts coming out of a presentation, and it's almost like they're building an infographic as the presentation is happening. I thought that was very cool because it creates another type of content that's shareable and more visual beyond what I just saw sitting in the session. People consume information in so many different ways; it's just another way to consume the key points of that presentation outside of everyone holding up their phones and taking pictures of slides. That's something we're looking at doing as part of our events for content, but also just to help broaden the conversations that we have at our booth, for example. I think having a whiteboard there and someone transcribing or drawing something that's based on the types of conversations we're having at the booth is a great idea.
The other thing is – and it's not necessarily a new idea – I've seen people taking the whole room drop idea and dimensional-type pieces to another level. You want to really stand out with key customers or prospects with something that's delivered to their room as a thank-you for being a customer or to say "Hey, don't forget to stop by and say hello."
You're back from an event. How do you inspire sales to connect with leads post-show?
We look at this a little differently as a marketing team. My team includes a sales development organization and a lead development organization, so the big thing for us is understanding the conversations that occurred, who we met and any information we learned along the way. We really want to make sure we're not just handing over cold leads to the sales team. We work hard to understand the needs and hold on to those leads longer in marketing so that we get them to the right salesperson at the right time. The last thing we want to do is come home from a show and say, "We've got a hundred new leads," and pass those over the wall to sales and hope they spend the time and energy to follow up. We'd rather have our sales team focusing on their current deals and let marketing own the leads until there's the right opportunity to send them to sales.
How do you leverage events to accelerate deals already in the pipeline?
I think this relates back to some of the other things we've talked about. For us, it's all about the relationship. Many times the person you may be working with at an organization may or may not be at that event, but maybe some of their colleagues are there. Our sales process touches a lot of departments and a lot of different types of people that are part of that buying decision. It's very important for us to make sure at an event that we're looking beyond just the people we're talking to on that opportunity or from that customer, and expand those relationships to go a bit wider in an account. So for us, it's about ensuring we can keep the conversation progressing and provide them with the information that's helpful to them – not just pushing more product information. It's about understanding the differences between the various people that may be part of that buying process – understanding their needs and how we can potentially solve those. Deals are getting more and more complex and require more and more people as part of the process. They're going to be from different departments and have different types of roles. The more we can speak to them individually and understand those different needs, the better.
Categories