Martech and Beer: Bubbles, Sales and Growth – Part 2
The marketing and sales technology industry is not following traditional market or economic dynamics
Martech and sales technology continues to see explosive growth and a rise in strategic partnerships
Technology predictions from 2015 are revisited and revised
In my previous blog post "Martech and Beer: Bubbles, Sales and Growth – Part 1," I discussed the two forces impacting the marketing and sales technology markets. In this post, I'll discuss two more forces – consolidation and regulation.
Consolidation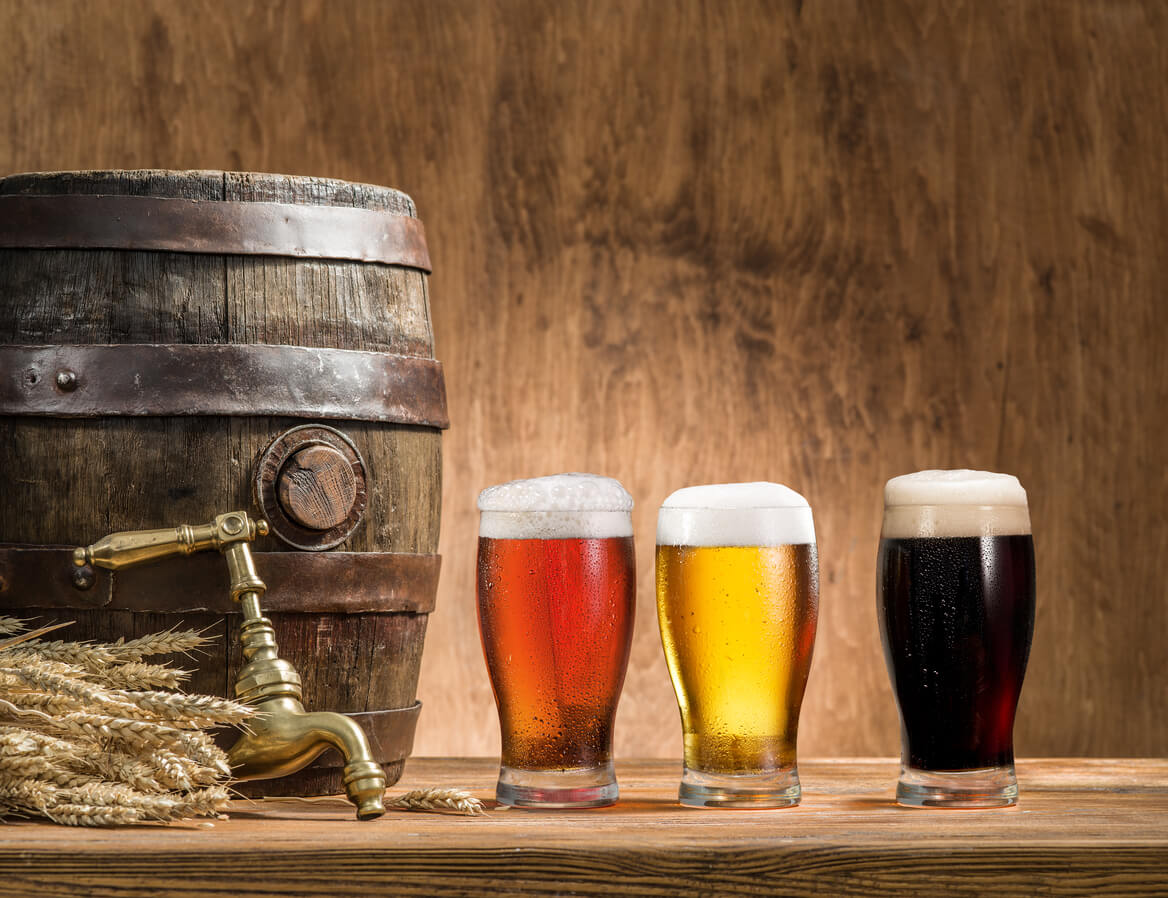 Then (2015): This is already happening. Daily, we witness the acquisition of the little fish by the big fish. We're also seeing the consolidation of functionality into single platforms. Categories that a few years ago were distinct, like social media intelligence and social media management, are on a cross-pollinating crash course to become larger, more feature-rich social platforms. The upside of consolidation is, typically, integration with other existing technologies (albeit on a longer timescale then we'd all like) and simplification of available solutions for the buyer. The downside, however, sometimes rears its head (not the foamy kind on top of your beer) in terms of stifled innovation and loss of functionality or support.
Now (2018): This one is interesting. The only thing faster than the rate of acquisition in the marketing and sales technology landscapes seems to be the rate at which new vendors and new technologies are introduced. Technology categories, vendors, agencies, conferences, investment and news coverage have all increased, and many categories have matured, opened up the playing field for new and innovative offerings. Ad tech and artificial intelligence are two of the many areas that are driving a lot of activity in these markets.
Verdict: Consolidation has created the marketing and sales clouds of the mega-vendors. However, the pace of innovation has led to an increased number of vendors, despite the acquisition of vendors and the consolidation of some major categories. Marketing still has relatively few tech-enabled/supported processes, and the lack of standardized workflows continues to leave room for different ways to solve similar go-to-market problems. What we're witnessing might be less traditional mergers and acquisitions and more of a strategic partnership/co-development trend – a symbiosis in which multiple vendors coordinate to enable more marketing and sales processes end to end, to better serve the customer and benefit all other parties.
Regulation
Then (2015): Have you noticed all the security and privacy breaches that have occurred lately (JPMorgan Chase, Target, Home Depot, Sony)? More than likely, these will spur a change in legislation. What if the software vendors were held accountable for these breaches and regulations were imposed on the technology industry similar to the financial, healthcare or public sector? This would drastically change the B2B vendor selection process and even some business models (particularly if you're a software vendor). It would also heavily impact your current marketing and sales technology install.
Now (2018): I'd have to say that overall, breaches into private data haven't slowed down. Just think of the Equifax breach, where more than 145 million consumers' private information was stolen. Since the time of my original prediction, we've see the implementation of the General Data Protection Regulation (GDPR) in the European Union, soon to be followed by the ePrivacy Regulation. These may slow the adoption of data-driven services and technologies. Even California (the cradle of tech innovation) is flirting with privacy laws that pull from the GDPR (albeit less stringent) that could open the door for mass litigation against vendors that collect data (let's be honest; what organization isn't collecting data?)
Verdict: Regulation is in full swing. Current regulation focuses on penalizing companies for violating specific rules of engagement in terms of user or citizen data. However, vendors haven't yet been made accountable for potential flaws in their systems or processes that leave corporations vulnerable to hacking and data theft, and the government hasn't formulated policies and processes to drive accountability into the tech industry (whether that is a good idea is a totally different debate). However, greater privacy regulations mean companies need to manage their communications with prospects and clients more closely. Technology is required to do this effectively, which ultimately leads to better marketing – no more email blasts from the past.
So what's next on the horizon for the technology landscape for B2B marketing and sales? Some of what we're witnessing doesn't fit into the typical market paradigm some of us studied in economics class. We see a further alignment of marketing and sales – not simply through sharing information about leads, targets and goals, but through leveraging technology infrastructure. This dynamic market continues to innovate and evolve and warrants further discussion – perhaps over a nice, cold beer. Who knows, maybe that'll make the term "MarSaleStack" more palatable. Or better yet, the "revenue stack."
Categories