Maximize Your MRM Implementation
Successful MRM implementations address pre- and post-implementation workstreams in addition to technology selection
Workstreams include requirements gathering, relationship building, implementation prep, training, user adoption and system support
Leverage cross-functional working teams and a proactive communications plan to ensure project success
Getting approval and budget from management for a marketing resource management (MRM) solution is exciting news. Congratulations, your effort documenting budget management hassles, broken processes and collaboration issues has paid off. Savor this moment, because the real work of putting in a MRM solution is about to start. The technical implementation of a MRM system might be hard, but the pre- and post-implementation work can be just as hard ­– and must be addressed strategically.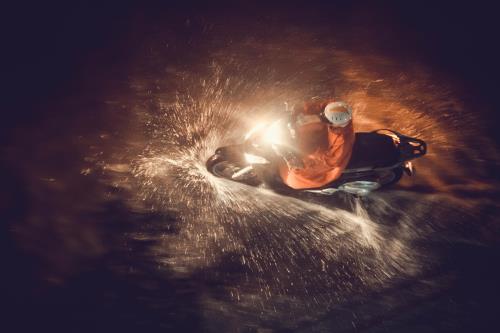 Start by assembling a core team of cross-functional stakeholders into a "working team" for the MRM implementation project. This team will play an important role in improving and automating core processes across marketing. You will use them to gain insight into what is and what is not working with current systems and processes, and what the different marketing functions and business units expect to gain from the new system. This team will help you gather system requirements and evaluate vendor offerings. Team members will also become your core evangelists once the system is live.
When your team is assembled, you can start on your pre-implementation to-do list, including:
Identify system requirements. Don't start off your MRM project by looking at vendor offerings. You need to first define the type of MRM solution you need, and specify your core system requirements – which are tied to business needs, policies and standards. This is going to take time and require many internal interviews. For more information, see the blog post "How to Pick the Right MRM Solution."
Build internal relationships. Take advantage of the requirements-gathering effort to build the relationships you will need to ensure a smooth implementation. Identify IT contacts to learn company policy on business applications, technical integrations and security to avoid last-minute issues with the system you select. If you are implementing budget functionality, get to know your finance team and their requirements. Make friends in procurement to educate yourself on your company's RFP and contract policies. Ask questions and pay attention to the answers.
Implementation prep. There is significant prep work to tackle before the implementation starts. This work can be done in parallel with defining requirements and selecting a vendor. At a minimum, you must standardize on internal marketing terminology before the implementation. Ensure you have consistent definitions of campaigns, programs and tactics across marketing before you start paying a professional services team's hourly rate. Document and audit workflows in advance to avoid automating inefficient processes. If you are implementing asset management, you will need to identify the assets to migrate over and define your metadata taxonomy.
You are now in position to evaluate vendors, select a solution and implement it. These are all important topics, but ones that must be saved for another blog post as we are just focusing on pre- and post-implementation concerns in this post. Once the MRM system is implemented, you need to shift focus to:
Training. To get value from the new MRM system, marketing staff need to be able to use it. Your vendor will provide system training, but it is typically focused on system administrators and power users. This is not going to be enough. You will need to translate vendor training materials into easily referenceable guides for users across marketing – users who may log in daily…or only once a month. You need to be able to answer questions such as "How do I do a budget transfer?" "How do I open a new copywriting job request?" or "How do I go in and review and approve a new ad?" This training will be ongoing – not just one and done. Employees come, change roles and go; and you will need to stay on top of new features and functionality your vendor will release.
User adoption. Unfortunately, you can't just train users and expect seamless adoption of the MRM system. Human nature doesn't work this way. An MRM system represents a big change from the old way of doing things, and this change needs to be managed. You need to work with leadership to establish some "carrots and sticks" to encourage adoption. Carrots can include incentives and recognition for teams that leverage the new system. You want to go easy on the sticks, but some are necessary. Examples include policies such as "Budgets that aren't in the MRM don't get approved" or "The CMO looks at the marketing calendar weekly to report on activity – and your projects had better be there."
Systems support. For many marketing organizations, the burden of MRM systems support falls to the marketing operations or technology team, as IT lacks the expertise to manage the system. This means that you need to factor in long-term resources to support the MRM. Even with a software-as-a-service solution, there needs to be an owner to report bugs, request system enhancements, and communicate fixes and scheduled downtime to the marketing organization. You may need to establish a marketing "help desk" to assist people with password resets, changes in system role, and managing system licenses.
The critical element in both pre- and post-implementation workstreams is communication. Successful MRM implementation teams develop and execute a communications plan to keep all marketing stakeholders in the loop throughout the life of the project. They also aren't shy about sharing internal success stories and best practices.
As you can see, effective MRM implementation can require some thought and effort. But done well, it provides immense value to the marketing organization.