Meet The New Executive Partner Covering Security And Risk: David Levine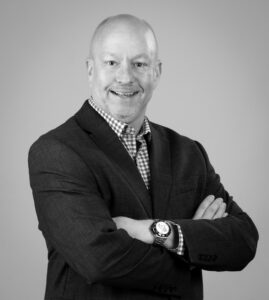 I am excited to join Forrester as the newest executive partner (EP) working with our security and risk clients and bringing my experiences over the past almost-three decades to the table! The CISO continues to play an ever-increasing critical function within organizations not only charted to protect the company, and its clients, but as a true business partner and leader.
Tell Us About Yourself
I just finished a 28-year career at Ricoh USA, Inc., the last 10 as the CISO/CSO. My journey is a true bottom-up story. I graduated with a B.A. in management information systems and minors in business management and computer science from Eckerd College and took an entry level bench-tech job at a systems integrator in Tampa, Florida, doing printer repair. I banked on that job being a foot in door, and as time progressed, I moved up and through a range of IT roles, including field technician, engineering, networking, and managing part of the networking team. The systems integrator was then acquired by IKON Office Solutions, and during the IKON years, I worked on engineering and vendor and project management. I stepped out of IT for a few years and jumped into Six Sigma. I became a certified Green Belt, then Black Belt and was working on my Master Black Belt and led a team of Black Belts. I later came back into IT as a VP running all of infrastructure and end user services. During this time, Ricoh acquired IKON and expanded our reach globally. At the time, security was a blended function within my teams and something I really enjoyed working on, so about 10 years ago, I proposed pulling security out and standing it up as its own function. Over the past decade, I built and ran the security organization, started and led the global federated security team, and expanded my role to include physical security and trade compliance.
I have been and continue to be very involved in the CISO community, serving as a co-chair with a few groups and actively participating in security events as a speaker, panelist, and/or moderator. In 2019 and 2022, I was nominated for and awarded a Top 100 CISO distinction from CISOs Connect as well as a 2022 Global Top 100 Leaders in Information Security award from Corinium.
I live in the Atlanta, Georgia area with my wife and two adult children and two crazy dogs. Outside of work, I keep busy as an officer in Georgia State Defense Force (State Guard), and I am an active runner, enjoy photography, and am an avid "car guy." I spent about 10 years building/modifying race cars and participating in track days; I even raced one season in 2013.
Having Just Spent A Decade As A CISO/CSO, What Are Some Of The Challenges Facing CISOs Today?
Although there are nuances between organizations, ultimately, we are facing the same challenges, including rapid cloud expansion, new hybrid work environments, driving culture, building internal partnerships, third-party risk management, balancing business enablement and risk, and staffing and retention, to name a few!
Tell Us About The EP Role
The executive partner offers a great opportunity for senior leaders and is based on a one-to-one partnership with a former executive who has considerable experience in that role, who acts as a sounding board, and who provides ongoing actionable advice so as to bring to bear Forrester's full wealth of information and expertise. The client also has full-service access to benchmarking, research, tools, data, and other relevant experts.
If you have any questions, I'd love to hear from you: Dlevine@forrester.com.
Categories