Morgan Stanley Grows Its Brokerage Business With E-TRADE Acquisition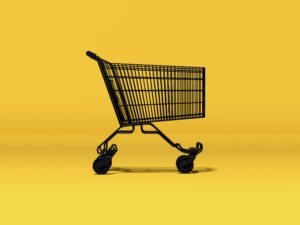 Morgan Stanley announced today that it is acquiring discount broker E-TRADE for $13 billion, bringing 5.2 million new customer accounts and $360 billion in assets in the biggest takeover of a US bank since the financial crisis. The acquisition will transform Morgan Stanley from a bank that primarily relied on investment banking, trading, and wealth management for affluent customers to a more diversified firm that will offer full-service advisor-driven services, direct-to-consumer brokerage capabilities, and $56 billion in deposits to fuel its lending business.
In the fall of 2019, Schwab was the first major brokerage to announce plans to go to zero commissions, leading to significant market cap losses among the industry stalwarts. E-TRADE, as a monoline firm, was particularly hard-hit, as E-TRADE draws 17% of its net revenue from commissions. After Schwab announced the acquisition of TD Ameritrade, it was a matter of time before another bank on Wall Street added E-TRADE to its shopping cart. Acquiring E-TRADE brings several immediate benefits to Morgan Stanley's business model:
Acquiring E-TRADE will diversify Morgan Stanley's customer base, complementing its base of delegators with more self-directed investors. According to Forrester Analytics Consumer Technographics® data, 48% of E-TRADE's customer base comprises self-directed investors, adding a lot more active traders to Morgan Stanley's customer base who are comprised primarily of delegators — who rely on financial advisors to make investment decisions for them.
Morgan Stanley will aim to upsell financial advisory services to E-TRADE customers. Morgan Stanley will try to target and upsell financial advisory services to the 50% of E-TRADE's base who are delegators and validators, as these are the customers who are willing and able to pay for financial advice. With an army of skilled financial advisors and a strong infrastructure, there is great potential for Morgan Stanley to drive new revenue streams from its newly inherited customer base.
Morgan Stanley also gets $56 billion in deposits. Another benefit E-TRADE brings to Morgan Stanley is $56 billion in cash. This will make it easier to fund loans for its wealthier clients. Tapping into cheaper credit lines using its own deposits will drive profitable growth long-term once the deal closes in Q4 2020. The deposits also help cut down on risk during an economic downturn, adding stability to counterbalance the volatility of the investment banking and trading business.
Who's Left To Buy On The Shopping List?
After the Schwab acquisition, I predicted that Morgan Stanley would acquire one of the remaining brokerage houses to complement its existing offerings. After all this consolidation, the last discount brokerage house still standing on its own is Interactive Brokers. Time will tell whether Interactive Brokers will be moved from a bank's wish list to shopping cart for checkout.
Read more on these topics in these recent reports, "Understanding Today's US Investors" and "The Race To Zero Fees In Investment Management," to learn the key actions firms must take now to better understand today's investor and differentiate beyond price to win and retain investors.