NI's Marketing Tech Transformation – Part II
National Instruments embarked on a marketing technology transformation to improve its planning process
Marketing performance management tech was at the heart of this transformation
The second blog post in this series describes the positive results the organization saw
Part I of this blog post series, I discussed the issues that led National Instruments (NI) to transform our marketing technology, and delved into our marketing performance management (MPM) technology selection process.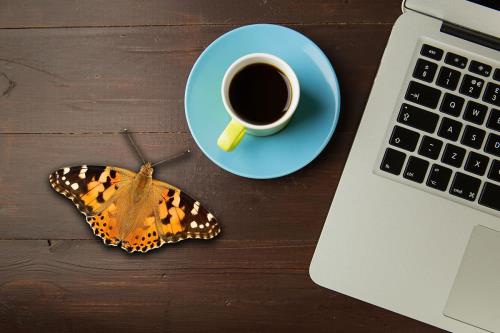 Our analysis of MPM vendors led us to ultimately choose Allocadia – largely because of the breadth and size of their marquee customers. Companies including Red Hat, Juniper Networks, and CA Technologies showed trust in the Allocadia technology and team. That spoke volumes to us because this was not a short-term technology purchase. We needed a partner who could support us and grow with us over time.
Our technical considerations included strong integrations with our sales force automation system (Salesforce) and marketing automation platform (Eloqua). Because a major goal of this transformation was to establish a holistic view of our technology, we needed the ability to integrate systems. The technology we chose also had to be highly scalable, with no latency issues, so that our global team could rely on it. Finally, marketing budgeting and financial information were both critical and sensitive, so the security of the system was a major part of our decision process.
Here the rest of the keys to our successful marketing technology transformation:
Careful adoption: crawl, demonstrate success, walk and then run. Because this transformation represented a significant change, we knew we had to be thoughtful about its rollout. A few members of the team were heavy early users of the MPM system, and, today, we see well over 150 people leveraging its capabilities. This internal adoption was made possible by our investment in training, including an internal information source and how-to documentation. The Allocadia team worked closely with us throughout implementation, including customizing our instance and reporting to align with our financial integration needs. We also incorporated our colleagues in finance, who value predictability and want to know that marketing has better control over the money we invest. By proving to these colleagues that we were good stewards of our budget – showing where our investments were going and what they were bringing back to the business – we earned their buy-in as well.
New decisionmaking process. As mentioned, we have a highly collaborative and consensus-driven culture at NI. Therefore, we needed a framework for decisionmaking to ensure clear accountability as we progressed through the planning process and on to execution. To achieve this, we implemented a formal decisionmaking process, the RAPID model. The RAPID model clearly outlines who has accountability at each stage – Recommend, Agree, Perform, Input, Decision – of the planning process. Knowing exactly which people are involved at which stages of our planning process helps our marketing teams tremendously.
Accountability through organizational structure. We not only adopted the SiriusDecisions Campaign Framework but also put in place roles within the marketing organization who are accountable for delivering on this framework at the global, regional and campaign levels. In Phase 1, we mostly focused on aligning the regional organizations around a common operating model, but we also established critical functions at the corporate level to ensure key interlocks were in place. For example, global campaign managers who used to report within product groups transitioned into centralized roles within corporate marketing to interact more effectively with the product marketing and media teams. Many of these new roles incorporated global responsibility, and having transparency and visibility into investment and outcomes across regions became critical.
The results
Campaign managers now have insight into investment across regions for their respective campaigns in new ways, so they can operate in a way they never could before. MPM is a critical enabler of greater transparency, visibility and accountability across the marketing organization.
With MPM, technology allowed us to move away from practicing our rearview mirror insight into investment to planning and budgeting looking forward. It allowed us to ensure structure and governance across our planning and budgeting process. We can adjust the investment plan depending on performance as we progress through the year.
Allocadia enables this structure in our budgeting and investment process so that we can align our investment with our go-to market plan objectives. Because of our aligned and managed taxonomy and complete adoption of the tool, we can now view our marketing plan investment across multiple dimensions – by campaign, media type, tactic and region – and ensure they are fully aligned with the way our regional marketing organizations execute.
By combining the insight from this MPM tool, outcomes in Eloqua and Salesforce, and our aligned taxonomy, we can create cohesion, organization and clarity in a formerly obscure process.
This transformation is by no means complete. We're always striving to improve on our process and adoption, but we are moving in a better, more informed direction. To date, we've gained more effective insights and transparency throughout the marketing organization. Our team has greater accountability and insight into our performance, which generates more informed and more strategic conversations. At the end of the day, we are more confident than ever in how we invest our budget and plan for growth.
Categories