Online Product Management Training for B2B Product Managers
Even though product management training is a priority for product management leaders, there are many challenges with traditional product management training
The SiriusDecisions Product Management Pathway provides online training for B2B product managers, based on best practices as supported in our research
Tools and templates allow for learners to practice applying their skills in real time in order to improve retention and provide value to the organization
SiriusDecisions has long had a robust training curriculum for B2B marketers across all aspects of marketing: product and solution marketing, demand creation, inbound marketing, pipeline acceleration and lead nurturing, digital marketing and campaign planning, as well as marketing operations topics like data management and marketing measurement.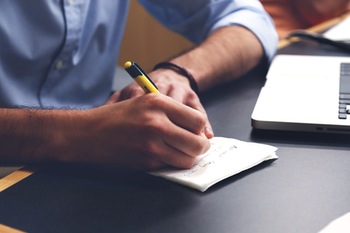 We know that establishing consistent practices and upskilling is a big priority for product management leaders as well. We provide ongoing support for product management leaders and their teams through our Product Management research service. However, we have heard from product leaders that they also wanted a way of ensuring their product managers had foundational competencies grounded in best-in-class research and data-driven models.
So, this year we expanded into the world of product management training and certification of best-in-class skills for the team. As with our online learning courses, the training content has been created by experts and is based on the latest research and best practices. However, our approach to training and learning for product managers is unique and designed to address three major product management training challenges:
More teams are distributed, so it's not always possible (or cost effective) to assemble in person. The SiriusDecisions Product Management Pathway is self-paced and can be completed online. Because it is an online learning course, there is consistency in what product managers learn regardless of their location or when they complete the training. Learning is presented through a series of videos and reinforced through written materials.
Product management issues take time to fix, so a day or two in a classroom can't build world-class product managers. Once enrolled in the SiriusDecisions Product Management Pathway, students have ongoing access to the course for one full year. This allows learners to revisit content throughout the year to review concepts and polish their skills. Because product management is a dynamic, expanding field, the course is updated monthly with new research and concepts to allow product managers to stay current with emerging trends.
Product management training doesn't "stick" unless it can be applied to real-world problems. Sharing best practices and recommendations with product managers is interesting, but it is well documented that most people only retain a small percentage of what they learn in training. However, when people can apply training to problems they are facing in their job, not only are they much more likely to not just learn the material more quickly, but they also benefit from being able to apply it directly to current priorities in their job. The SiriusDecisions Product Management Pathway contains tools and templates for learners to practice applying skills they go through their training. These practice applications are in-depth hands-on activities that will help product managers perform better in their roles.
The SiriusDecisions Product Management Pathway can be used with an individual product manager or a whole team, though it is most beneficial when paired with our Product Management research service. This combination allows product management leaders to benefit from guidance that can help their team improve their innovation execution, and also take one more item off their to-do list by giving their product managers the training they often so desperately need.
You can view a demo of the new course or contact us if you'd like to learn more about extending this online product management training to your product management team.
This blog post was co-authored by Daniel Shpak, instructional design specialist for the SiriusDecisions Learning team.
Learn more about this SiriusDecisions Pathway and more about SiriusDecisions Learning at Summit in Nashville!
Categories