Oracle's Channel Marketing Tech Success Story
Mark McKinzie explains how he built his tech stack at Oracle
Oracle didn't always use Eloqua for marketing automation – discover the organization's story
Deploying the right technologies can help channel partners succeed
Want the inside scoop on real-life technology purchases and implementations? In this ongoing series of SiriusDecisions blog posts, we speak with high-profile decision makers and end users at major B2B organizations to understand how they select, deploy and optimize technology.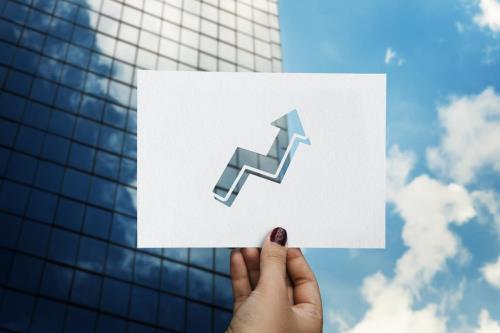 Along with Maria Chien, service director for Channel Marketing Strategies at SiriusDecisions, I recently interviewed Mark McKinzie – Marketing Director, North America Alliances and Channels, at Oracle – on how he uses Oracle Eloqua, Bulldog Solutions and KPI Analytics to reach his marketing goals and help Oracle's channel partners succeed.
How did you select Eloqua for marketing automation?
Mark McKinzie: Oracle acquired Eloqua in 2012, but until 2014 there wasn't a significant internal use of the platform due to other systems in place. Over the last year or so, we realized that success in modern marketing would come about through the use of our own product. Our specific priorities included building a high-performance integrated marketing automation engine, service-level agreements, creation of engaging content, automation tools, and measurement and ROI reporting.
At its core, my job is to get qualified leads to our partners so that they can generate pipeline opportunities and drive Oracle revenue. Toward the end of 2014, I started to evaluate marketing automation service providers best suited for the channel. My allegiance is to Oracle, but also to our partners, and making sure we use the most qualified vendors and systems available to drive opportunities to Oracle's Specialized Partners. We looked at a lot of automation tools and platforms, talked with SiriusDecisions, and read a SiriusView comparing Eloqua to competitors. Eloqua was favorably reviewed in the SiriusView, but more importantly, it ranked the highest within our team based on our long-term needs.
When the decision was made to move forward with Eloqua, we needed to determine the exact capabilities we needed the platform to perform, how to deploy it and which automation provider had the experience we were looking for to run it. We began conducting regular work with SiriusDecisions to build out our personas and the content preferences aligned with those personas.
Your current stack also includes Bulldog Solutions – how was that provider brought in? What was the timeline for building out the combination?
Mark McKinzie: Terry Flaherty and I went through a number of planning sessions to determine our long-term strategy. He helped us evaluate a number of vendors based on our goals and recommended we give Bulldog Solutions a serious look for automation services and creative.
Our objective was to evaluate multiple vendors, so during last year's SiriusDecisions Summit, I spoke with vendors to determine exactly what we needed (and didn't need) when it came to the vast array of marketing automation tools that could be integrated into Eloqua. In addition to determining the specific tools we needed, we still needed to make a final decision on who would create, implement and execute our engine and product campaigns. We had already narrowed our search for an automation provider prior to Summit. But it was not until I sat in on the Zebra Technologies case study that I was fully convinced of our direction. I learned from that case study that Zebra was using Oracle Eloqua for the automation engine, Bulldog Solutions as their automation provider and KPI Analytics on the back-end for telemarketing on the lead flow from Eloqua. The success from the partnership they had formed – along with the seamless integration between the engine and the three companies – was the exact model I needed to implement. That sealed it for me.
Bulldog and Eloqua, combined with KPI for appointment-setting, provide the complete package for us. On July 15, 2015, we all gathered in one room to work out exactly what we needed to do to get the automation engine up and running. We launched less than 30 days later on August 10. As with any new initiative or product, it was a trial-and-error process in the beginning – and it was right around the middle of October when everything was kicking into high gear, launching new creative and running multiple campaigns per week.
With your current marketing automation setup, how does the process for sending out leads to partners work?
Mark McKinzie: What we set out to do after those first couple months with our Eloqua/Bulldog/KPI combination was to understand our audiences better. We know that in the channel, when we call on individual end users of our solutions, not all of them are the decisionmakers, but many of them are influencers – the traditional storage engineer, database administrator or IT director who recommends storage solutions or servers. Cloud is brand-new to a lot of them, and they're contacted every day by numerous vendors telling them which cloud products they must have. If you listen closely, you begin to recognize and understand that these key influencers won't readily admit that they don't fully understand the cloud products presented by vendors, so they back off from vendor interaction.
We looked to understand their mindset, their problems and the questions they're asking, and we present those questions in our campaigns so they can get real answers to their real-world questions. When we took this realistic, peer-to-peer approach, it increased the trust factor – it reflected the questions on their minds.
Our marketing campaigns are sent directly to end users, and our team gets real-time notifications and alerts when prospective customers access and download our information. Eloqua packages the end-user information and transfers it directly to KPI for lead prioritizing and appointment-setting. We have a large community of participating partners that have completed the required specializations and agreed to the service-level agreements to be included in this program. Fully qualified leads can be rapidly assigned to the appropriate partner based on clearly defined business rules.
What's becoming increasingly noticeable is that our influencers and decisionmakers that we're booking appointments with are not always the type of person who clicks a link or downloads an asset through email; often, it's individuals who have been in our campaigns for months, opening and reading the emails and receiving the consistent weekly Oracle impression in their inbox. We live in a world of fraud, viruses and identity theft that's pervasive throughout our email today, so our end-user prospects ­– especially those in IT – are typically wary of emails and the damage they can do. We're putting the Oracle name in front of them week after week, impression after impression with little to no opt-outs, so when we call on them, they know that we're "the ones who have been sending emails about Oracle cloud, storage and servers" – even though they may not have downloaded our assets.
What's next on the horizon for your technology purchases?
Mark McKinzie: Our next set of major priorities with our marketing automation engine includes inbound marketing through content hubs, outbound marketing through digital media, social media targeted ads, email retargeting and predictive analytics. At SiriusDecisions Summit last year, we heard the clear message that predictive is huge, and we've recently started working with Mintigo.
For retargeting, we've been looking at both email retargeting and content retargeting. We're looking at a couple of different providers in this space with specific interest in partners within our Oracle Cloud Marketplace. These are approved, registered, expert Oracle partners, with API integration already built out for Eloqua.
To further complement our strategy, the fact that Eloqua integrates with the Zift Solutions platform (which we also license) means that our campaign assets can be made available to partners to deliver their own nurture campaigns, seamlessly. Enabling our partners to drive opportunities through the use of our marketing creative and platforms not only adds to our objectives but also adds an impactful dynamic to the total customer experience.
Categories