Pandemic CX: How Indian Brands Performed In 2020
If you follow cricket and the ongoing Indian Premier League, you know one thing for certain: In any given game, a team's past performance is no indicator of future results. No team and no player can rest on their laurels. You'd say this is true of any sport, but this is truer of the compressed form of the gentlemen's game than any other. With only twenty overs to prove themselves (instead of the regular fifty) and US$500 million in prize money (and perhaps an equal number of hearts), teams feel the pressure from the get-go. So, when the toss is done and the bats come out swinging, all bets are off (not exactly — but you know what I mean).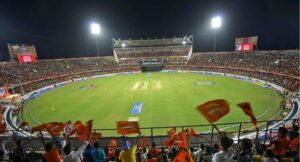 What Does This Have To Do With Customer Experience (CX) In The Year Gone By?
Quite a bit. The year 2020 has been a different beast, much like its namesake cricket format. As the pandemic ravaged firms' operations and customer demand in an unprecedented manner, business has been anything but usual. Much like the game, past performance of brands was no indicator of how they would fare during this crisis, and similarly, pressure has been a key element throughout. Also, much like the game, the stakes are high: Business continuity and customer relationships hang in the balance. Brands that cannot adapt to the new pace and setting fast enough will be left behind. But those that can deliver superior experiences despite the turmoil stand to earn customer loyalty for life.
Brands Must Focus On CX That Builds Loyalty To Come Out Ahead In The Crisis
Forrester's CX Index™ methodology makes this connection by measuring how well a brand's customer experience strengthens the loyalty of its customers.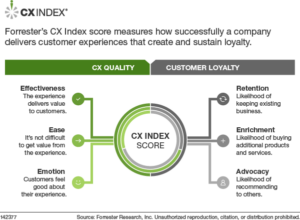 What Did The Customer Experience Of Indian Brands Look Like Through The Pandemic?
To answer this question, Forrester used its CX Index methodology to quiz over 7,000 Indian consumers about their experiences with 28 brands across four industries — automobiles, banks, credit cards, and digital retail. Overall, this is what we found:
Brands sustained some excellence despite the pandemic. Across industries, 10% of respondents had excellent experiences. However, while each brand delivered some excellence, this was only in pockets. Each brand also delivered a host of mediocre and poor experiences, too.
Three brands delivered consistent excellence. Of the 28 brands, three — automakers Toyota Kirloskar and Mahindra & Mahindra and credit card provider American Express — delivered enough great experiences to push their average CX Index score into the excellent range, making them the top brands across industries. Of the remainder, 19 brands delivered good CX, while six were OK.
A lack of differentiation beset many brands. In the middle of the pack in each industry, many brands were within just 2 points of each other. This lack of differentiation is a problem. The cricketing equivalent: You're hitting sixes, but your competitors are too.
How Can A Brand Break Out And Differentiate?
As we move through the pandemic, remember that emotion will connect customers and brands. Indian consumers are expressing a high level of anxiety: 81% of Indian online adults are worried that there will be a multiyear economic recession or depression. Seventy-five percent say they're anxious about their current economic situation. Customers will be loyal to brands that don't add to this sense of unease through poorly designed and executed CX. After all, our research shows that how an experience makes customers feel influences their loyalty to a brand more than effectiveness or ease in every industry.
The full report on the India CX Index is available here (behind a paywall). You can also see what your brand was ranked with Forrester's CX Index ranking tool.
Going back to the T20 cricket analogy, the unique format of the game is giving birth to new sporting legends in each edition. The current crisis is similar: It will forge new frontrunners; it will disrupt the standing order. Those that cannot fathom customers' new needs or move quickly will struggle. Those that can reimagine the customer experience in the new normal and adapt will win. The game is afoot. All bets are off.
Categories