Portfolio Marketing and Sales Enablement
An expert portfolio marketer is the organization's buyer expert
Portfolio marketers help create awareness, build reputation and generate demand for the portfolio
One critical area that is sometimes overlooked is sales enablement
An expert portfolio marketer is the organization's buyer expert. We develop masterful insights about the buying audience and apply this knowledge to create awareness, build reputation and generate demand for the portfolio. But one critical area that is sometimes overlooked is sales enablement.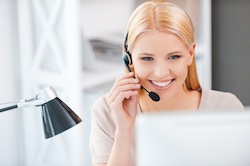 More than 80 percent of B2B buyers who participated in the SiriusDecisions 2015 Buying Study indicated that having an interaction with a vendor sales rep from the winning provider, positively influences all phases of the buyer's journey. Portfolio marketers therefore have a responsibility for enabling reps to be successful in each of these interactions. Portfolio marketing's role in sales enablement is to transfer knowledge about buyers and market trends via sales content and tools that enable reps to help buyers progress from one buying stage to the next.
Start by segmenting the sales force and focus on sales roles that generate the most revenue for the portfolio. Understanding seller personas and their needs is just as important as understanding buyer personas. For example, a strategic account manager has different objectives and processes than an inside sales rep. The type of messaging, content and tools that each seller persona needs may differ in terms of engagement with buyers throughout the sales cycle. The key is to align the sales enablement plan to sellers and define how they will be supported.
Early in the go-to-market planning process, portfolio marketers should reach an agreement on the sales enablement plan. For organizations that have a dedicated sales enablement function, portfolio marketing should partner with this team to define roles, responsibilities and deliverables that will drive sales productivity. In organizations without this function, portfolio marketers must be assertive in collaborating with sales leadership, sales support staff, training resources, content creators and other marketing contributors to define requirements for sales content, training and communications.
As with buyers, the deeper we understand the sales audience, the more effective we are at developing messaging, content and tools – as well as helping sales sell more and reach quota faster.
Download these models for more insight on B2B sales enablement best practices. Contact us for more information.
Categories