Sales Enablement Leaders: Name The Last Time You Spoke With A Buyer
When I recently opened my new and improved Forrester digital experience, I was greeted with the top-level headline: "Understand Your Buyer. Get an inside look at your buyers' initiatives, challenges, and opportunities." It made me stop and think: This advice is very straightforward for sales and marketing professionals, but what does this look like through the lens of sales enablement? Given that they aren't expected to spend their days interacting with buyers, how do enablement professionals get an inside look at buyers, and what do they need to know to up their enablement game?
Many of the reports and models we use at Forrester to guide clients through sales enablement challenges (e.g., select sales methodologies, improve virtual selling, construct a sales asset governance strategy), start with: "Step one: Understand what your buyers want." We regularly coach enablement professionals to understand the motivations of buyers as the starting point for sales enablement initiatives; it's critical to maximizing the value of buyer/seller interactions.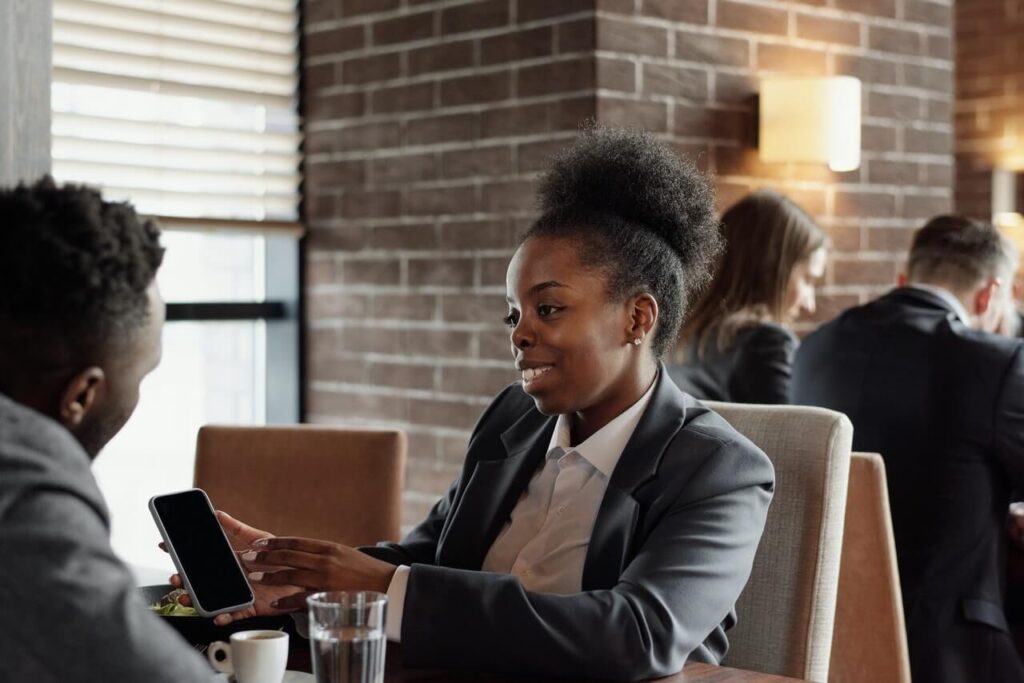 When many B2B companies commit to establish a sales enablement function, they often pull talent from sales roles to build and then staff the enablement team — this is how I was recruited into my first enablement role. The assumption is that sellers know the issues faced by sellers first-hand, and are uniquely qualified, motivated, and equipped to address these issues. This logic is supported by the fact that, according to Forrester benchmark data, 85% of sales enablement leaders have previous experience in a customer-facing sales role on their resumes. Sellers-turned-enablers understand the issues with sales tools and processes, and have deep knowledge of buyer roles, challenges, and motivations, which is also critical to maximizing buyer/seller interactions.
Fast-forward two years from the founding of my enablement team; we have a team made up of former sellers, and they're attacking the known process issues, delivering targeted training, and deploying sales programs that are widely used and adopted. We did it! The challenge at that point is keeping the enablement team connected to buyer needs and building sales programs that support ever-changing expectations. Buyer groups and buyer/seller interaction complexity have changed dramatically in the past two years, for example, and a reliance on a two-year-old grasp of client needs may not result in enablement results (e.g., role-specific targeted messaging or sales methodologies). As enablement professionals, how do we keep from becoming disconnected ivory tower philosophers? Consider the following strategies:
Monitor the marketing interlock. The obvious answer to supplying sales enablement with valuable buyer insights is to capture them through the marketing team (portfolio marketing is typically responsible for understanding buyer needs, but this ownership may vary across B2B teams). In theory, marketing is already capturing these signals through customer surveys, digital inputs, and other feedback mechanisms. Enablement leaders should be tuned in to this important buyer feedback source. Ensure there is a close relationship between enablement and marketing teams, consume marketing outputs regularly, and consider it in the development of all programs. But don't be satisfied with this single source. It may not be tailored to the needs of enablement programs, and it may not get us close enough to buyers, unless it is specifically designed to capture information about how buyers prefer to interact.
Let customers gang up. If your B2B organization supports a customer advisory board, the output from the board sessions is enablement gold. Buyers in this setting are acting as advocates for your company. Additionally, they are very forward about outlining how they want your sellers to work with them; this is a critical input for enablement programs such as sales methodology and seller competency development. It can be difficult for some enablement teams to secure a seat at the customer advisory council table, given the desire to keep these sessions small and open. However, there is usually an output like a recording or a written report, and this should be on enablement's must-read list. Enablement may also recommend agenda items in advance of gatherings.
Listen to that other group that knows your buyers. Another type of advocacy channel — the sales advisory council (made up of selected sellers for the purpose of collecting sales insights) — is becoming increasingly popular with B2B sales teams. In this environment, sellers are volunteering their non-selling time to provide valuable insights on the challenges of selling, but also on what they are hearing from buyers. If it's not already doing so, sales enablement should play a key role in facilitating the sales advisory council and its meetings. In addition, it should spend 95% of its time listening and taking notes, as opposed to playing a speaking role.
Deal me in. Most B2B sales organizations conduct regular large deal reviews, opportunity funnel reviews, or likely both. At these meetings, sellers, sales managers, and sales leaders discuss the status of deals, challenges, and strategies for progressing opportunities forward through the buyer's journey and the sales process. Enablement must be a regular attendee at these sessions to recognize the big-picture patterns for when and how opportunities are getting stuck, and when buyers are pushing back or objecting. This forum is also an opportunity to review win/loss data to spot high-bar causes of failure. This knowledge will inform sales competency development (e.g., consultative skills, negotiation), methodology adjustments, and the fine tuning of sales assets.
Get a second opinion. Although less specific and less targeted than the above strategies, enablement professionals should also stay informed as to what properly credentialed and objective analysts, columnists, and other knowledgeable writers are publishing about macro trends in buyer behavior. Secondary research will not likely provide deep insights about your customers or targeted buyers, but you will learn about the state of buyers in general, and it may provide ideas and hypotheses that can be tested with peers in sales and marketing (e.g., "Are we seeing this in the field?").
And as a sixth bonus suggestion:
Collect some intelligence. More and more B2B sales teams are leveraging conversation intelligence platforms to enhance rep development, enable sales coaching, and promote more reliable meeting follow-up. Depending on how these systems are configured and used, they could be a great way for enablement to shadow reps on live calls without being there live. This is an opportunity to listen to how the best reps structure conversations, which could then inform improvements to methodology, assets, and messaging.
Any one of these strategies will provide enablement professionals with a partial image of their B2B buyer needs and expectations. Combining all six recommendations will make enablement teams better able to add real value to sellers' efforts to impress their buyers — and streamline the selling process. The one downside … marketing will be asking for lots of your time. But won't it be worth it?
Categories