Scoring Big With Data: The New Age Of Analytics In Sports
Sports: the games we know and love. We love to play and watch these games so much, in fact, that in the US, there are only two days during the year when the four major pro sports leagues aren't playing a game (i.e., MLB, NBA, NFL, and NHL).[i] One of the most anticipated games in America is just a few days away: Super Bowl LIII between the New England Patriots and the Los Angeles Rams.
With the spotlight on this sporting extravaganza this week, it seemed like a perfect opportunity to share what we've been researching for the last couple of months on our customer insights team. There's no doubt that technology and data pervade the pro sports world. The modern sporting world is no different from retail, healthcare, or financial services, among other industries, in that it has embraced digital transformation. This transformation has fueled a growing interest in the use of AI, machine learning, and advanced analytics in sports. And at the same time, it has sparked a conversation about securing and storing all this sports data. The use of analytics in the sports world is so expansive now that it surfaces in four distinct areas:
Sports betting. Nevada has hosted legal sports gambling for many years — along with a black market of off-shore operators and online bookies who have enabled fans to throw money on their favorite teams and cash in on winnings. With a new Supreme Court ruling earlier this year, there is a burgeoning betting landscape in the US, and more and more fans and business leaders are looking to get involved.[ii] Data and analytics are essential for setting up the betting systems and determining which player, team, car, horse — what have you — has the winning advantage and how the payouts will be determined. Bettors look to these stats and rely on accurate sports data to inform their decision making before placing their wagers. This week's Super Bowl Sunday will spark tons of legal (and illegal) bets. Who's your money on?
Ticket sales. Sports is a sales-focused enterprise: To generate revenue, tickets must be sold. Forty years ago, the sales process was only reactive — but with better data and analytics, this is changing. Today, analytics are used to optimize the price and packaging of tickets, identify the right customer segments, determine upsell and cross-sell opportunities, and find new or better markets for the franchise. Data and analytics can be used outside of the ticket realm to discover new sponsorship and ad revenue opportunities, as well — which can lead to impressive sales on par with ticketing.
Player and game performance. Empirical analysis in sports has come a long way from baseball sabermetrics of the 1970s. Today, sports of all types have embraced data and statistics to improve performance. For example, the German national football team partnered with SAP to develop innovative performance reports ahead of the 2018 World Cup. Using machine learning, the SAP Sports One platform quickly surfaces patterns and player tendencies to the team's analysts so that coaches can craft strategies to address opponents' weaknesses or provide tailor-made feedback to their own players.[iii] In the same vein, teams use data analysis to reduce athlete injury and inform rehabilitation routines to get players back in the game. Our Forrester colleagues, Daniel Hong and Caleb Ewald, recently identified some innovative companies in the sports medicine space in their recent blog, "The Billion-Dollar Healthcare Problem You Can't Just Walk Off."
Understanding the fans. The real opportunity for sports pros is in using customer analytics or, in this case, fanalytics, to derive deeper insights about their fans. While some sports franchises are already doing sophisticated work using fanalytics, it is the area of analytics that we believe has the lowest adoption in the pro world. In the age of the customer, a strong fanalytics practice is necessary for: 1) understanding who your fans are; 2) serving them; and 3) delighting them to keep 'em coming back.
Using data and analytics to engage fans at live events and build team loyalty is something we will explore in greater depth with our upcoming report, "Fanalytics: Achieve Next-Level Fan Engagement With Customer Analytics." Look out for this new research next month; if you're interested in contributing to this piece of research, please don't hesitate to reach out.
Until then – In Tom We Trust. Go Pats!
 (Thanks to Jeremy Vale for his assistance with this post)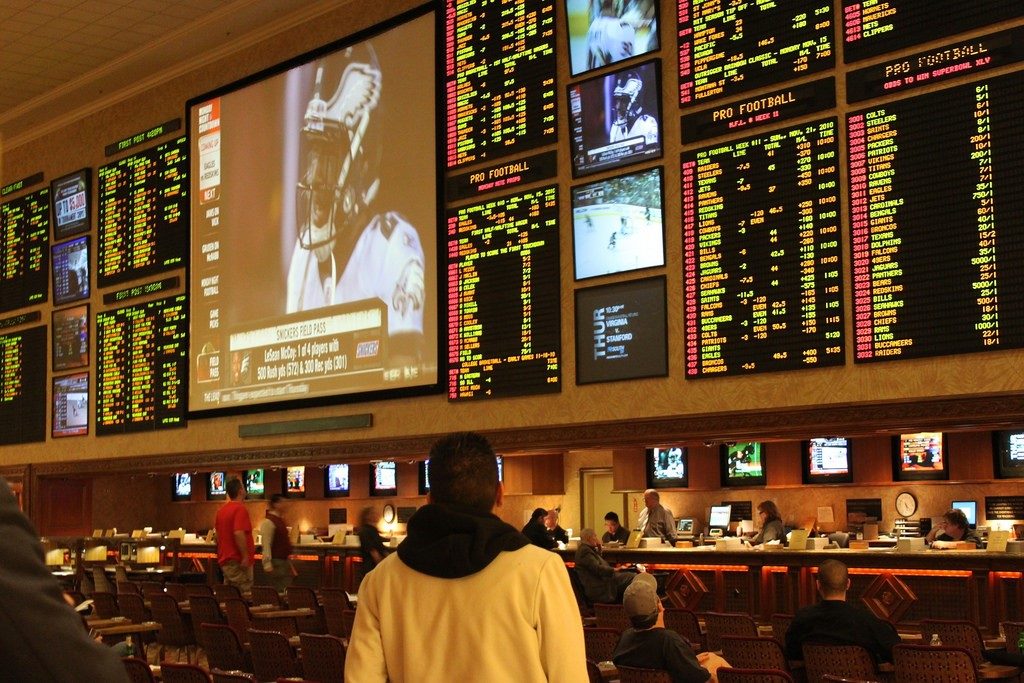 [i] Source: Brett Smiley, "13 ways to spend the worst sports day of the year," FOX Sports, July 13, 2016 (https://www.foxsports.com/buzzer/story/13-ways-to-spend-the-worst-sports-day-of-the-year-071316).
[ii] Source: Adam Liptak and Kevin Draper, "Supreme Court Ruling Favors Sports Betting," The New York Times, May 14, 2018 (https://www.nytimes.com/2018/05/14/us/politics/supreme-court-sports-betting-new-jersey.html).
[iii] Source: "SAP Debuts Technology Innovations to Optimize Performance for the German Football Association (DFB) at the World Cup in Russia," SAP press release, June 15, 2018 (https://news.sap.com/2018/06/sap-debuts-technology-innovations-optimize-performance-german-football-association-dfb-world-cup-russia/).
Categories